Why Does Centcom Even Have a Twitter Account?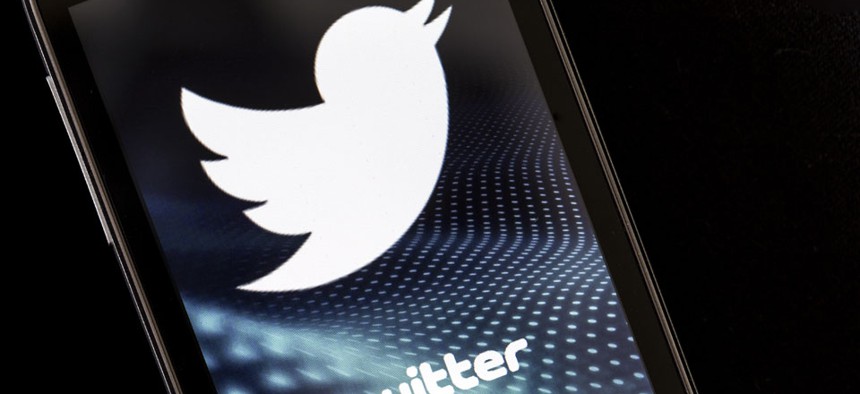 U.S. Central Command, responsible for the Pentagon's military affairs in the Middle East, was hacked Monday afternoon by a group called the "CyberCaliphate." The group briefly took control of CENTCOM's YouTube and Twitter accounts, before both were suspended.
The hackers left a post on Pastebin, which said, "In the name of Allah, the Most Gracious, the Most Merciful, the CyberCaliphate under the auspices of ISIS continues its CyberJihad." It's unclear if the group has any official ties to the terrorist organization known variously as ISIL, ISIS and the Islamic State, or if it is made up of jihadist sympathizers—or, perhaps, just random hackers.
CENTCOM emailed Quartz a statement, saying, "We can confirm that the CENTCOM Twitter and YouTube accounts were compromised earlier today. We are taking appropriate measures to address the matter. We have no further information to provide at this time."
The hackers also posted a series of images, including rosters of military personnel and maps of North Korean nuclear facilities. The first result for a Google image search of "North Korean nuclear facilities" yields thesame image the hackers posted, from the Federation of American Scientists website. The other images released, which appear to be sensitive at first glance, seem to be publicly available online as well.
There's no information to suggest the hackers were able to gain access to anything other than CENTCOM's social media accounts. But why, exactly, does CENTCOM even have a Twitter or YouTube account? For that matter, why does the America's most clandestine institution—the CIA—have them?
To start with, public trust in government institutions has been near all-time lows in recent years, especially in light of information leaked by Edward Snowden in 2013. However trivial, having active social media accounts puts a friendly face on otherwise faceless national-security institutions.
CENTCOM even has a Pinterest account, which seems to have been spared by the hackers. Among photos of planes, helicopters, and tanks are a collection of military dogs.
The CIA, obviously unable to divulge anything relevant to current operations on social media, uses its Twitter account as, essentially, a museum for old documents and artifacts that are now declassified. When it's not jokingly tweeting about the deceased Tupac's whereabouts, the CIA is fact-checking the Oscar-winning film Argo. Its YouTube page is similarly filled with videos of historical speeches and events.
"By expanding to these platforms, CIA will be able to more directly engage with the public and provide information on CIA's mission, history, and other developments," CIA Director John Brennan said in a statement when the Twitter account was first created. "We have important insights to share, and we want to make sure that unclassified information about the Agency is more accessible to the American public that we serve, consistent with our national security mission."
While it may only be an illusion, these social media accounts paint a picture of transparency. Public opinion is more important than ever, even for institutions like CENTCOM, whose leaders are unfamiliar to most Americans.
Unless we learn that these hacks were more extensive than initially thought, they're more embarrassing for CENTCOM than they are alarming. The fact that hackers can so easily take control of a Twitter account meant to connect a shadowy military organization to the people it protects shows that that connection was rather tenuous to begin with.
In what seems like an unfortunate coincidence, the National Counterintelligence and Security Center joined Twitter today.
(Image via Quka/Shutterstock.com)