Timeline: How the Postal Service Data Breach Went Down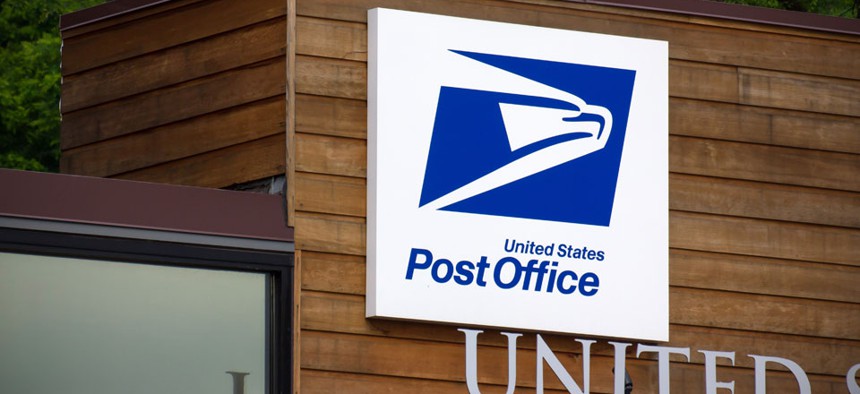 U.S. Postal Service officials are revealing more about the cyber intrusion at the agency that exposed the personal data of about 800,000 USPS employees.
Testifying before Congress Wednesday, Randy Miskanic, incident commander on the case and the USPS secure digital solutions vice president, laid out a nearly day-by-day timeline of the incident -- from the time the Department of Homeland Security first notified the agency of suspicious network activity to when postal officials first notified employees of the breach nearly two months later.
The USPS hack is one of many infiltrations of federal networks that occurred in September and October, including incidents at the National Oceanic and Atmospheric Administration, the White House and the State Department.
The timeline of events provides a fascinating look at how the federal government -- DHS, the FBI, the White House and agencies themselves -- responds to cyber intrusions.
Sept. 11
DHS informs the U.S. Postal Service that four USPS servers are sending unauthorized communications to outsiders, indicating a potential breach.
Sept. 12
The USPS chief information security officer is told by the USPS inspector general not to scan systems for compromises, re-image drives, reset account passwords or take systems offline, to avoid tipping off the attackers.
Sept. 19 - Oct 2
Investigators identify three Postal Service user accounts and 29 more servers that seem to have been compromised.
Oct. 7
The investigating team learns a large data file has been copied from the Postal Service network. Since the file is encrypted, it takes time to ascertain the type of data stolen.
Oct. 11 - Oct. 15
Investigators discover the adversary may have copied a Postal Service human resources file containing employee personal information.
Oct. 17
On October 17, FBI alerts USPS investigators that the adversary is "very sophisticated" and reemphasizes not to publicize the threat or repair the damage.
Oct. 20
Incident responders provide a classified briefing to the White House cybersecurity coordinator and National Security Council staff.
Oct. 22
Responders give classified briefings to members of Congress with jurisdiction over USPS.
Oct. 23
DHS briefs the Postal Service on the type of adversary likely responsible for the intrusion.
Oct.  26 - Oct. 28
The team confirms USPS employee personal information was indeed compromised.
Oct. 31
Investigators find that a database of 2.9 million customer complaints containing some personal information was also compromised.
Nov. 4
Investigators confirm that postal employee data was copied and stolen from the network.
Nov. 5
DHS recommends USPS kick the adversary out of the network.
Nov. 7
Congress is briefed again.
Nov. 8 - Nov. 9
Responders carry out a "brownout" that restricts communications between the USPS network and the Internet. They also upgrade security.
Nov. 10
USPS discloses the breach to its employees and the public.
(Image via Ken Wolter/Shutterstock.com)