Anonymous Hacks KKK Accounts as Klan Threatens Ferguson Protesters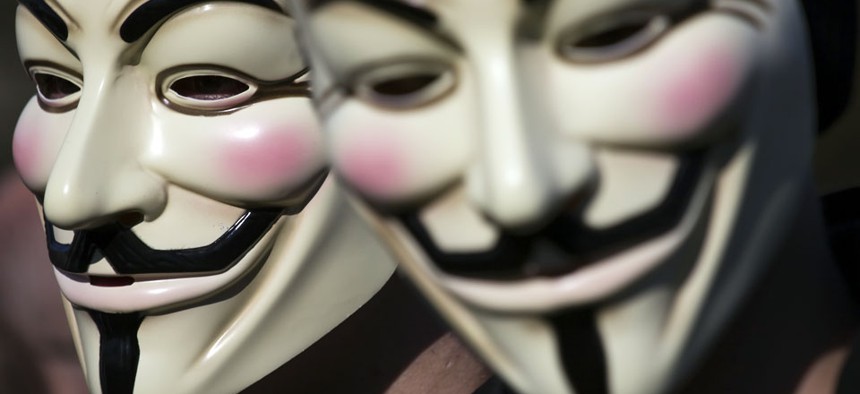 Following a week in which a chapter of the Ku Klux Klan warned of using "lethal force" against St. Louis street activists, hacktivist collective Anonymous dumped personal details of local white supremacists on the Internet, Raw Story reports.
The Ferguson demonstrators are voicing disapproval of the Aug. 9 shooting of 18-year-old Michael Brown, the police response and racial profiling, in general.
Anonymous posted photos and personal information, including addresses and job positions, of Klan members living in the St. Louis area.
On Nov. 15, on the @KuKluxKlanUSA Twitter account, the Klan had begun mocking the hacktivists, tweeting, "Anonymous is nothing but an act. Don't be worried by this, fellow klansmen. #OpKKK #HoodsON," followed by "Anonymous is nothing but a bunch of wannabes. They won't take any action. We will not be brought down by some low-lives behind a screen."
Within a couple of hours, Anonymous had taken over the Twitter account, replacing the Klan logo with an Anonymous symbol, and changing the bio to read: "Under anon control as of 16 NOV 2014 09:11:47. You should've expected us."
On Sunday evening, ZDNet reported receiving an unconfirmed statement that Anonymous has compromised KKK member email accounts. In addition, a second Twitter account apparently has been hijacked by Anonymous (@YourKKKCentral). 
Read the rest at ThreatWatch, Nextgov's regularly updated index of cyber breaches.
And find out even more on "NG Cybersecurity," our iPhone app.
(Image via Rob Kints/Shutterstock.com)