Obama Defends CIA Chief After Senate Computer Hacking Scandal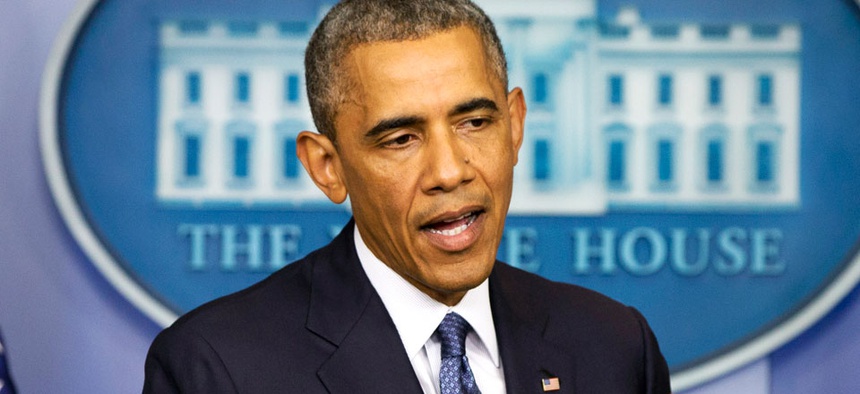 President Obama said Friday he stands by CIA Director John Brennan despite an admission this week that the spy agency had improperly accessed Senate staffers' computers used during a review of the agency's Bush-era "enhanced interrogation" techniques.
Obama, responding to a reporter's question during an afternoon press conference, said he had "full confidence in John Brennan."
The intelligence agency announced earlier this week that an inspector general had determined that a number of employees had wrongfully peered into the files of computers used by the Senate Intelligence Committee for a review of CIA documents related to the government's classified torture, detention and rendition practices during George W. Bush's presidency.
Brennan apologized to Intelligence Chairwoman Dianne Feinstein and Sen. Saxby Chambliss, the panel's top Republican, on Tuesday after being briefed on the internal investigation.
"Keep in mind that john brennan was the person who called for the [inspector general] report, and he has already stood up to ensure that lessons are learned and mistakes are resolved," Obama said.
But Brennan's mea culpa marked a striking reversal of his previous denials of such improper behavior, prompting a number of organizations and at least two senators to call for his resignation.
Obama's comments echoed what press secretary Josh Earnest said on Thursday, telling reporters that Brennan had "absolutely not" damaged his standing at the CIA.
On Thursday, Democratic Sens. Mark Udall and Martin Heinrich both called for Brennan to step down. A number of other senators have said the CIA needs to be held accountable but have yet to explicitly clamor for a resignation.
Still, others have come to Brennan's defense. Feinstein said Brennan's apology and creation of an accountability board were "positive first steps," while Chambliss told the Washington Examiner the director was not responsible for the computer hacking.