Chinese Citizen Allegedly Nicked Data on Boeing Military Cargo Plane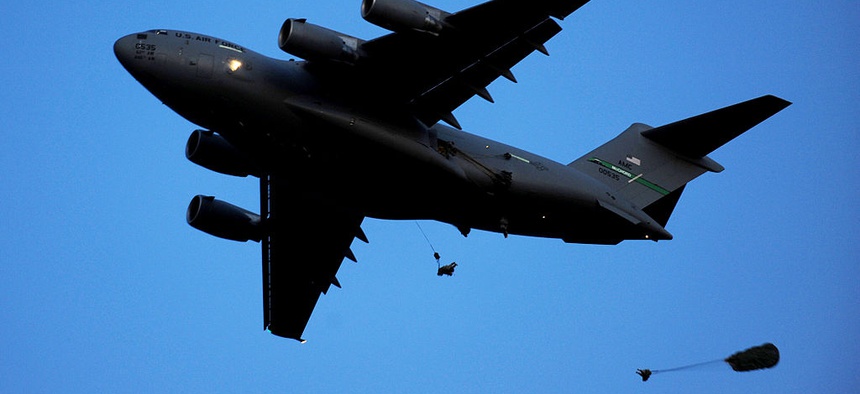 Su Bin, owner of a Chinese aviation company, is charged with successfully hacking a Boeing system to get information on the defense contractor's C-17 jet. The military transport has delivered cargo in every worldwide operation since the 1990s.
He also allegedly plotted with two unnamed Chinese individuals to burglarize the networks of other U.S. defense contractors, Bloomberg reports. They wanted data on other aircraft, including Lockheed Martin Corp.'s F-22 and F-35 fighter jets. Charges against Su were unsealed July 10 in federal court in Los Angeles.
Boeing is cooperating with the Air Force and other federal authorities to get to the bottom of the case.
"We appreciate that the government brought its concerns about a potential compromise of our protected computer systems to our attention," Boeing officials said in a statement.
Read the rest at ThreatWatch, Nextgov's regularly updated index of cyber breaches.