British Activist Lauri Love Accused of Hacking Deltek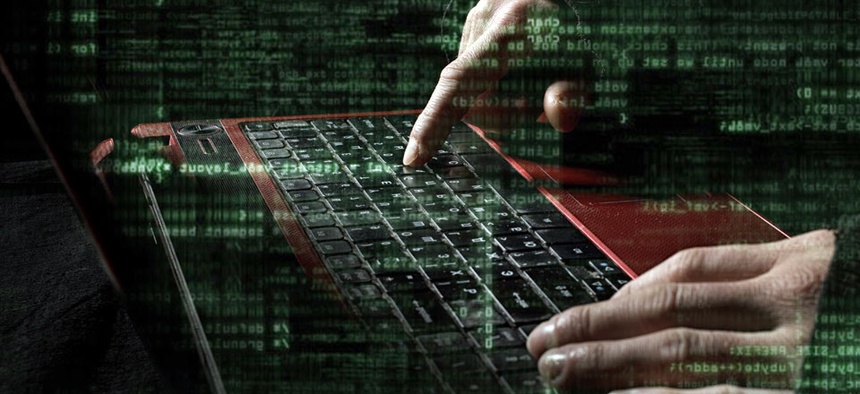 Lauri Love, an alleged British hacktivist accused of numerous U.S. agency hacks, has been charged with stealing sensitive data on government contractors from Deltek, a federal market research firm.
The breach was disclosed in April, but the identity of the suspect had not been released until now.
The Herndon, Virginia-based firm discovered the intrusion March 13 -- eight months after the break-in, according to an indictment filed Thursday by the Eastern Virginia U.S. attorney's office. 
In April, questions were raised about Love's involvement because Deltek said the incident was related to cases at U.S. attorney's offices in New Jersey and Eastern Virginia that concerned many other parties. The two offices are prosecuting Love for breaching thousands of computer systems, including federal networks, and he was apprehended as part of a separate U.K. investigation last fall. 
Alleged Hacker: 'Man, This GovWin Site is Really Useful'
Love allegedly targeted a Deltek contract analysis database called GovWin IQ around July 3, 2013.   
That day, he wrote to accomplices in an online chatroom: "it worked ... we have ... easily 5-10k contractor and gov credit cards," court papers state.
Love actually obtained about 23,000 credit card numbers and names of the account holders, along with roughly 80,000 usernames and passwords, U.S. officials allege. 
On July 10, 2013, he wrote in the chatroom: "man this govwin site is really useful... they do breakdowns of spending for all gov agencies ... org charts... related documents... related articles ... we need like a team of lots of people poring over this data."
Love apparently cracked the database by taking advantage of a weakness in Adobe ColdFusion, software widely used to build and maintain websites, prosecutors say. The vulnerability allowed him and his accomplices to bypass security on computers without using login credentials.
"Love and his conspirators identified potential victim websites by executing computer programs designed to search the Internet for websites susceptible to being attacked through the ColdFusion vulnerability," the indictment states.
His computer then loaded a "backdoor" into the servers hosting the websites, which granted him system administrator access. 
"Love unlawfully obtained from iq.govwin.com confidential and sensitive data and property belonging to Deltek, Inc., including financial and employee access information," the court documents state. 
The indictment also ties Love to hacks against the departments of Energy and Health and Human Services, the U.S. Sentencing Commission, FBI's Regional Computer Forensics Laboratory and government contractor Forte Interactive. 
Potential Motive Still Unclear
Love is believed to be affiliated with the hacktivist collective, Anonymous.
His goal with the Deltek intrusion might have been philosophical at first before turning financial -- or vice versa, speculated Levi Gundert, a former Secret Service special agent who was not part of the investigation. 
Many hacktivists align themselves with anti-government or anti-authority movements. 
"Perhaps they went into it looking at an ideological motive of just causing pain for the people that use that site: They have to get new credit cards. They have to essentially set up credit monitoring," Gundert told Nextgov. "And then they obtained so much data that they thought, 'Maybe we can actually monetize this?' Or, it could have been the other way around as well."
"That entire database could be posted on Pastebin," an online file-sharing site, or it could be published publicly elsewhere, "all in an effort to gain notoriety for the group or the cause, whatever it might be," added Gundert, now a technical leader for Cisco's threat research, analysis and communications team.
On Monday, Deltek officials said they were pleased to see the case moving forward.
"We're confident the aggressive actions we have taken since the attack was discovered demonstrate Deltek's commitment to the security of our customers and their data," Patrick Smith, the company's senior vice president for marketing, told Nextgov. 
(Image via GlebStock/Shutterstock.com)