New NIST Guidance: Don't Make Security an Afterthought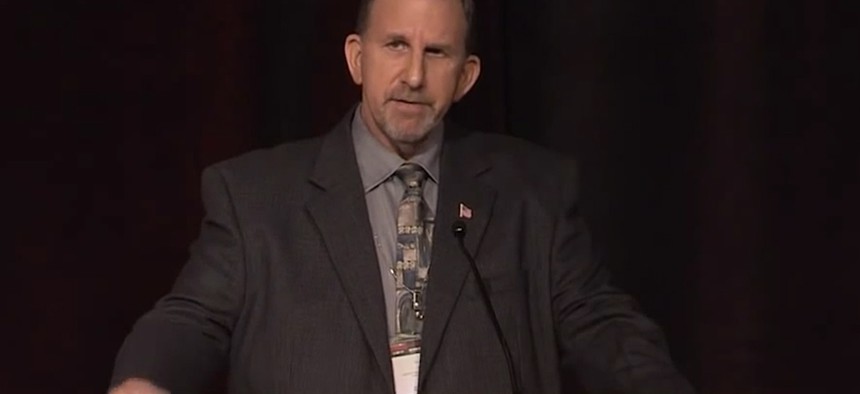 The government's standards-making body on Tuesday announced guidelines for agency technologists and industry engineers on how to bake security into critical systems. The steps, currently in draft form, are meant to consummate an approach the Office of Management and Budget has been advocating since 2010, under the first-ever federal chief information Officer Vivek Kundra. 
The 11-step process covers defining system requirements in cooperation with employee users, as well as design, testing, and maintenance and operations -- all the way to technology disposal. 

"This is the process to do what Vivek talked about," said Ron Ross, a National Institute of Standards and Technology fellow and co-author of the publication.
"We've been talking about it forever," he said. "This provides a disciplined and structured process to show how that security actually does get baked into the process."
The principles are expected to be finalized by 2014 and include supplemental instructions. For instance, one appendix will discuss how to incorporate systems security engineering requirements into contracts. Also, the Defense Department has requested the authors insert a Pentagon-specific acquisition appendix, Ross said.   

The guidelines are separate from industry voluntary standards released earlier this year, which were mandated by a February 2013 presidential executive order. Work began on the new paper two years ago. The specifications, however, apply to the private sector rubric, which focuses on identifying, responding and recovering from network disruptions.
"It was just a coincidence that it happened during the time that the executive order was being developed," Ross said. "The systems engineering guidelines can be used at various points in that framework lifecycle to help build stronger software so it is well protected. The goal here is reduce the number of vulnerabilities in the system."

The principles were debuted on Tuesday morning at the University of Minnesota Technological Leadership Institute. The school produces graduates who understand the computer science and architecture needed to carry out the recommended activities, Ross said.  
Putting a technical document into practice will take some convincing in the C-suite, he acknowledged.
Company information technology employees have to convey the concepts to executives in ways they can comprehend. "You have to be able to have a dialogue with these chief executives and say, 'There are things that we do today that are not sufficiently strong to stop the kinds of attacks that are actually hammering us and costing us grave damage,'" Ross said. The IT pros need to explain there are specifications available, such as this one, "that, with the right skill sets engaged, can actually deliver to us systems that are more penetration-resistant, more resilient to these types of cyberattacks."