NSA Denies Using Facebook to Hack Into Your Computer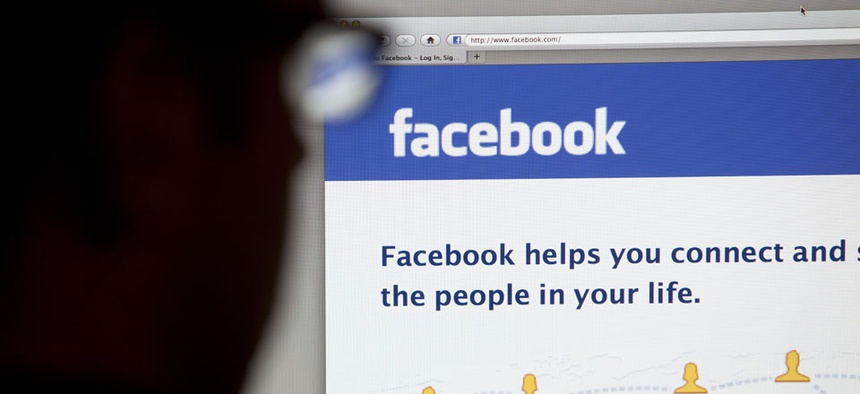 The National Security Agency on Thursday denied using a doppelganger version of Facebook, saying it lacks the ability to do so and only conducts foreign intelligence operations that are "lawful and appropriate."
"NSA does not use its technical capabilities to impersonate U.S. company websites," the agency said in a statement. "Nor does NSA target any user of global Internet services without appropriate legal authority. Reports of indiscriminate computer exploitation operations are simply false."
The maligned federal agency was hit with a renewed wave of flogging Wednesday after a report by First Look Media said the NSA had at times "masqueraded as a fake Facebook server" in order to infect targeted computers with malware. Documents from 2009 provided by former NSA contractor Edward Snowden published in the report detailed a secret program called "Turbine" that was designed to hack into computers and gather data from foreign networks.
Nowhere in the NSA's statement, however, does it definitively state that the agency has never previously posed as another website for surveillance purposes. The agency is known for its carefully worded statements couched in qualifying language.
In response to the story, a Facebook spokesman told National Journal that the NSA could not currently spoof its site in the manner described in the First Look report because the site finished integrating secure communications protocol last year. But Facebook didn't rule out that such exploitation could have occurred in the past, when standard communications protocol was used.
The company additionally denied ever having evidence or knowledge of the spy program.
Earlier on Thursday, Facebook founder Mark Zuckerberg posted a public note on his page that criticized President Obama and his administration for its surveillance programs.
(Image via antb / Shutterstock.com)