Cyber framework promising but may need more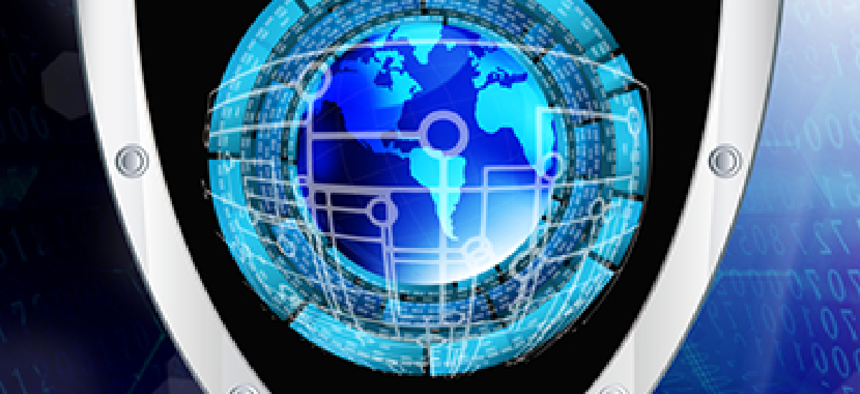 Response has been generally positive, but concerns remain about privacy, incentives and other items not addressed by the framework.
A day after the National Institute of Standards and Technology released Version 1.0 of a presidentially mandated cybersecurity framework, the technology community had mixed reactions to the guidance.
Experts generally commended NIST's leadership and applauded the launch of an important cybersecurity foundation for multiple sectors. But some critics said the framework is deficient in certain areas. In particular, they complained about inadequate privacy measures, a dearth of metrics for success, a lack of incentives, no provisions for strengthening the cyber workforce, a failure to address information sharing, and the enduring need for legislation to lower barriers and encourage implementation.
Those who praised the framework said future iterations will likely address many of those concerns.
"This dialogue is not over, but now we have something concrete that people can look to and reference as we move forward together," said Harry Raduege, chairman of the Deloitte Center for Cyber Innovation and former director of the Defense Information Systems Agency. "In the next steps, NIST is going to continue to gather feedback from government and industry and is going to use that to shape future iterations that will spin off and develop from [Version] 1.0 and beyond. I think the flag has been planted, and now we have something in print released by the president. We have a foundation that we can continue to move forward on."
Privacy has been a high-profile issue, with some of the biggest changes between the previous draft and the latest version focused on addressing the topic. White House officials said Feb. 12 that there was no support for a separate appendix dedicated to privacy, so instead they decided to integrate measures throughout the framework.
Some, however, don't think that is enough.
"The voluntary cybersecurity framework provides a number of useful guideposts for companies who want to better secure their data," said Greg Nojeim, director of the Center for Democracy and Technology's Project on Freedom, Security and Technology, in a statement. "However, we are concerned that the privacy provisions in the framework were watered down from the original draft. We would have preferred a framework that requires more measurable privacy protections as opposed to the privacy processes that were recommended. As the framework is implemented, we are hopeful that such privacy protections are further developed and become standardized."
Representatives from the U.S. Chamber of Commerce, BSA Software Alliance, law firm Stoel Rives and Congress pointed to the need for relevant legislation, particularly to address information-sharing constraints that many say are hampering cybersecurity.
"We are still studying the final version of the [NIST] cybersecurity framework, but they are certainly to be commended for the collaborative, voluntary process they used to build it," Reps. Mike Rogers (R-Mich.) and Dutch Ruppersberger (D-Md.), chairman and ranking member of the House Permanent Select Committee on Intelligence, respectively, said in a joint statement. "However, as the president indicated in his statement, this framework addresses only part of the security challenges. Passing effective cyber threat information-sharing legislation is essential to helping American companies cope with the relentless cyberattacks that they face every day from nation-states like China."
Still others are looking beyond the framework to what comes next. With questions looming over how it will be implemented in the coming weeks, the next 90 days could be crucial to the plan's overall success.
"My principal concern is in the next few months, will [stakeholders] in fact pull together the people necessary to actually employ the methodology? I think that's a critical thing that has to be done, and we'll see whether or not that happens," said Sam Visner, head of global cybersecurity consulting at CSC. "There's a reasonable chance this is already happening, but on a sector-specific basis, they need to be putting together the leadership structure for who's responsible for the use of methodology. Who is accountable? What's the timeline for developing standards and comments and review? What's the timeline for getting to the end state? It's about having the program of actions and milestones in place to meet that desired end state and assigning responsibility. This is going to be a work in progress."