Target Says Encrypted PINs Were Stolen, Too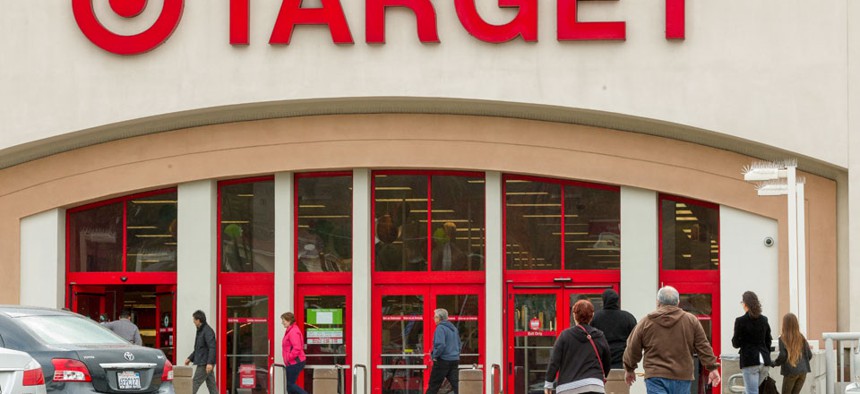 Target just confirmed that encrypted personal identification numbers (PINs) were, in fact, stolen when up to 40 million credit and debit card accounts of its customers were compromised by hackers in recent weeks. That appears to be an about face from a denial the retailer gave Reuters just two days ago.
Here is part of the company's statement (emphasis theirs):
We remain confident that PIN numbers are safe and secure. The PIN information was fully encrypted at the keypad, remained encrypted within our system, and remained encrypted when it was removed from our systems.

To help explain this, we want to provide more context on how the encryption process works. When a guest uses a debit card in our stores and enters a PIN, the PIN is encrypted at the keypad with what is known as Triple DES. Triple DES encryption is a highly secure encryption standard used broadly throughout the U.S.

Target does not have access to nor does it store the encryption key within our system. The PIN information is encrypted within Target's systems and can only be decrypted when it is received by our external, independent payment processor. What this means is that the "key" necessary to decrypt that data has never existed within Target's system and could not have been taken during this incident. 

The most important thing for our guests to know is that their debit card accounts have not been compromised due to the encrypted PIN numbers being taken.
Here's a recap of what's gone down so far:
On December 19, Target revealed that 40 million credit and debit card accounts used in its stores since November 27, the day before Thanksgiving, had been compromised by hackers. Those hackers stole account numbers, names, security codes, and expiration dates—but not PINs, Target said.
The company has already been hit with dozens of lawsuits and is facing calls from congress officials for a federal probe into the breach.
CNN Money has a good detailed rundown of events here.
Read the full story at Quartz.