Ruling Against NSA Surveillance Is 'First of Many,' Snowden Says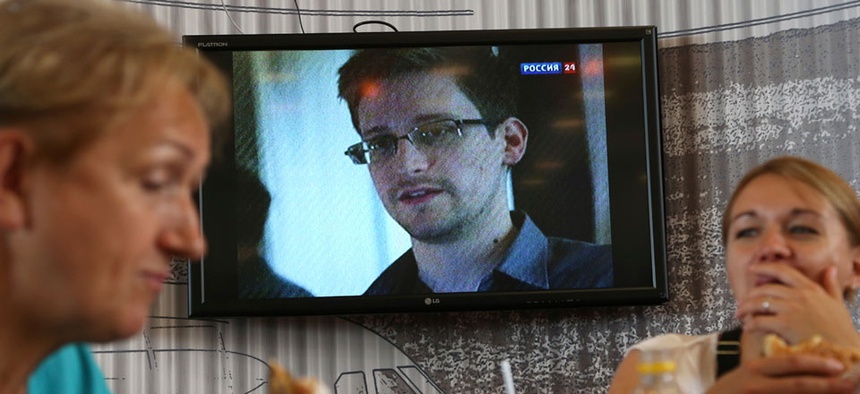 A federal judge ruled Monday that the National Security Agency's data-collection program likely violates the Fourth Amendment of the Constitution. No one seems happier about the ruling than NSA leaker Edward Snowden.
"I acted on my belief that the NSA's mass-surveillance programs would not withstand a constitutional challenge, and that the American public deserved a chance to see these issues determined by open courts," Snowden said in a statement delivered to The New York Times by journalist Glenn Greenwald, who was given leaked documents by Snowden and was the first to report about the NSA activity. "Today, a secret program authorized by a secret court was, when exposed to the light of day, found to violate Americans' rights. It is the first of many."
Monday's ruling gives Snowden a big boost and at least temporarily validates his beliefs about the legality of the NSA's mass surveillance. "The government has granted itself power it is not entitled to," Snowden said in a June interview with The Guardian. At least one federal judge seems to think he was right.