Hackers Hock Supercomputer Logins, Tap Reality Mom's Emails, Redraw Israel-Palestine Map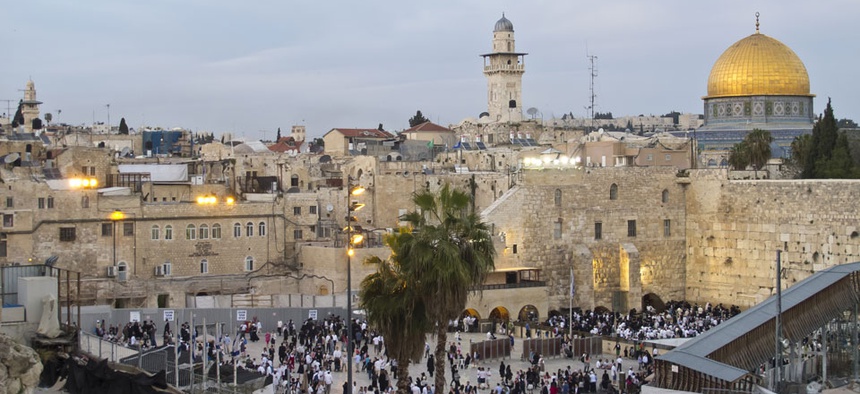 In case you missed our coverage this week in ThreatWatch, Nextgov's regularly updated index of cyber breaches:
Hacker fesses to pawning U.S. supercomputer logins
The 24-year-old Pennsylvanian tried selling Energy Department supercomputer passwords to an undercover FBI agent.
Google Maps is vandalized over objections to Israeli-Palestinian border depictions
"Google's presence in the Palestinian territories, Google.ps, has been defaced by hackers," who apparently dispute the Google Maps labeling of the Israeli and Palestinian borders.
Reality TV mom Kate sues ex-hubby Jon over hacked emails
Jon Gosselin stole his ex-wife's hard drive and snooped into her email, bank and cellphone accounts, to feed "false, defamatory and unflattering" information about her to a tabloid reporter.
Hacker reroutes Syrian Web surfers to U.S. and German telecom sites
Visitors to the website of a Syrian telecom provider wound up on AT&T's site, and then T-Mobile's, as part of an "apparent prank by a hacker who has been probing the country's Internet infrastructure for several days."
Anonymous to FBI: Reports of my death are greatly exaggerated
After the bureau claimed authorities dismantled the hacktivist collective, Anonymous responded with a leak of thousands of records containing law enforcers' personal information.
ThreatWatch is a regularly updated catalog of data breaches successfully striking every sector of the globe, as reported by journalists, researchers and the victims themselves.
Image via Giancana / Shutterstock.com