Pentagon Taps Two Firms for Plan X Cyberops Contracts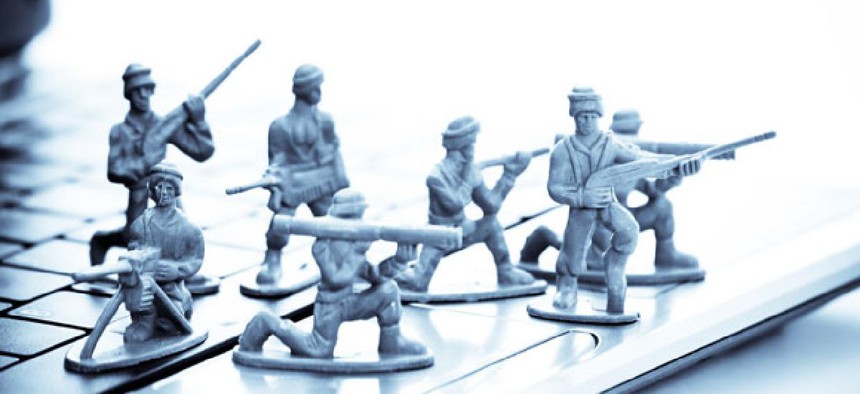 Data Tactics Corp. and Raytheon have won the first slices of a contract to construct next-generation cyber weapons, according to the Defense Department.
Governmentwide budget cuts have slowed the pace of "Plan X," a Pentagon project announced in August 2012 aimed at conceiving technologies to drive cyber offensive operations. 
But the plan apparently is still a go, with McLean, Va.-based Data Tactics collecting $25.8 million to deliver a "real-time extensible infrastructure and framework" for cyberwar maneuvers, according to a June 3 award notice. And Raytheon of Arlington, Va., must produce "mission execution software" by Oct. 31, 2017, under a $9.8 million deal. The Air Force Research Laboratory is administering both contracts. 
Raytheon's initiative involves designing and developing a "runtime environment" to securely execute cyber operations "mission scripts" -- or coding "similar to the auto-pilot function in modern aircraft" that, in this case, runs preset cyberattacks. The computer program will lay the foundation for other cyber support platforms, Defense officials announced Friday evening. The Pentagon solicited 62 vendors for this particular initiative and received six proposals, according to officials. 
Officials did not disclose further details about the Data Tactics business agreement. 
(Image via jcjgphotography/Shutterstock.com)