U.S. seizes hundreds of websites accused of selling fake drugs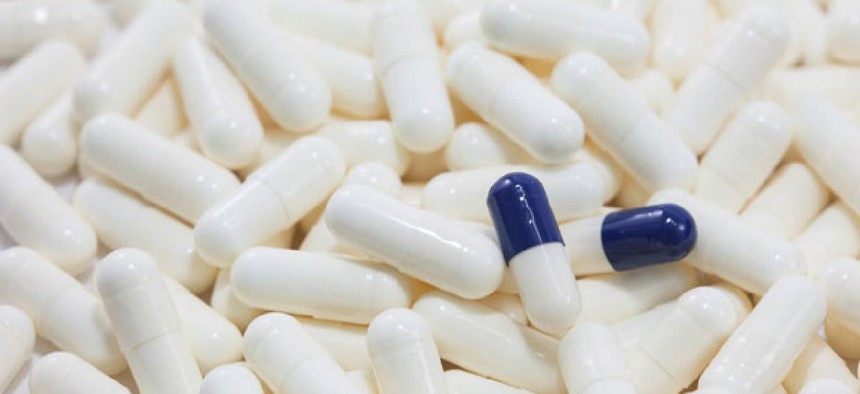 As part of an ongoing effort to combat online counterfeiting and piracy, federal authorities on Thursday announced a major crackdown on websites allegedly engaged in selling counterfeit drugs.
The Immigration and Customs Enforcement agency, working with other federal agencies and Interpol, seized 686 websites this week for allegedly selling counterfeit pharmaceuticals. The move was part of an annual international effort that targets criminal networks engaged in selling online fake drugs. The most recent crackdown, which began late last month and ended on Tuesday, targeted websites in Europe and the United States.
"These international partnerships are essential in the global fight against the trafficking of counterfeit drugs," ICE Director John Morton said in a statement. "Instead of taking potentially life-saving medicines, customers are duped into purchasing drugs that are fake or untested and could ultimately do them more harm than good."
Morton's agency has been involved in the seizure of hundreds of domain names linked to websites allegedly engaged in online piracy and counterfeiting. The effort, however, has come under some scrutiny by critics who say the agency has unfairly seized some legitimate sites.
The U.S. Chamber of Commerce's Global Intellectual Property Center has been encouraging tougher action against such websites and praised the latest crackdown. "This victory for consumers is the single biggest effort by ICE since the beginning of Operation In Our Sites in 2010, which, until now, had targeted criminals running illicit operations through an additional 839 sites," Steve Tepp, the center's chief intellectual property policy counsel, said in a statement.
(Image via naiheic/Shutterstock.com)