Retired OMB IT chiefs urge federal cyber policy rewrite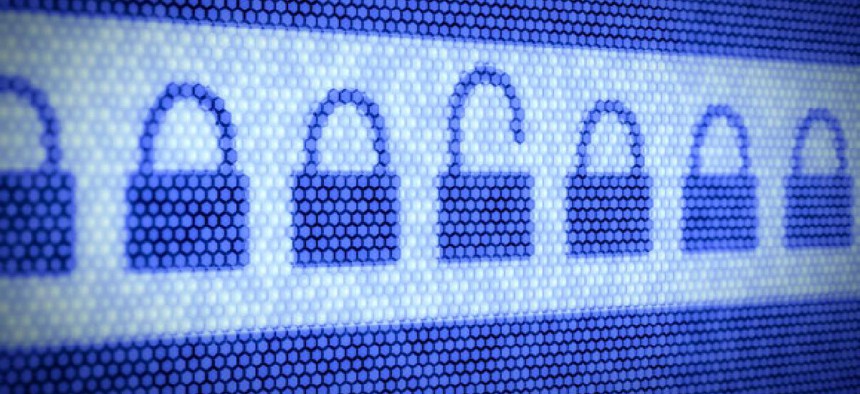 This story was updated to provide a link to the report, which is now public.
Veteran White House information technology leaders going back to the Nixon administration on Tuesday are pressing the Obama administration to overhaul federal cybersecurity policy now, without legislation, according to a report reviewed by Nextgov.
The 2000 Office of Management Budget policy, known as Circular A-130, dictates that agencies and federal watchdogs file periodic reports asserting the integrity of IT system protections. But with threats changing by the minute and the notion of "systems" archaic when information resides everywhere, those reports are false assurance, the former OMB IT chiefs wrote in their proposal. And the work exhausts hundreds of millions of dollars a year governmentwide.  
"Under the current policy regime, oversight organizations, like the inspectors general and the Government Accountability Office, produce reports on compliance against outdated policies, wasting time and energy and incentivizing exactly the wrong behavior among agencies," states the report, organized by the Center for Strategic and International Studies, a nonpartisan think tank.
This is not a new idea. Since 2010, the White House has issued annual memos drawing on wiggle room within federal law to discard the paper checks in favor of "continuous monitoring," or near-real time diagnostic tracking of networks for abnormal activity.
Co-author Karen Evans, who supervised e-government starting at the dawn of the dot-gov age, told Nextgov that A-130 is the fundamental document and needs to be updated to ensure the abandonment of check-the-box security compliance. She served during the George W. Bush administration between 2003 and 2009.
Bipartisan proposals to update the legislation, the 2002 Federal Information Security Management Act, have languished in both chambers for years. Administrations have discretion to change requirements for implementing FISMA as long as they abide the intent of the law. "Changing FISMA requirements from a compliance approach that focuses on process rather than outcomes to one of continuous monitoring is the single most important action OMB can take for cybersecurity," the report stresses.
Congress and the executive branch agree that a new law is needed to explicitly mandate automatic testing for threats and end compliance with fixed standards. But infighting over legislation to protect private sector networks has blocked all cyber-related measures.
"Whether or not [Congress'] efforts succeed, substantial improvement can be achieved by updating policies and guidance within the current statutory framework," the report states. The Obama administration plans to hand down an executive order implementing new cybersecurity policies for both federal agencies and industry computers running critical infrastructure but the timing is unclear.
Continuous Risk Monitoring
In the report, the term "continuous monitoring" refers to running software programs that observe network behavior to generate data that enables agencies to measure risks, and then take rapid action to resolve problems.
"We recommend that continuous monitoring and mitigation strategies form the basis for the guidance for cybersecurity provided by A-130," the authors state. Other former OMB officials who contributed to the report include Dan Chenok, OMB branch chief for information policy and technology from 1990 to 2003, and Frank Reeder, who served the agency for 20 years, starting in 1970. CSIS senior fellow James A. Lewis, who advises the president and Congress on cyber threats, also co-wrote the report.
Agencies currently are calculating IT budgets for fiscal 2013. The recommendations are silent on dollar figures for continuous monitoring, but the authors concede "there will be some costs involved in this migration for which agencies need to plan," noting that "A-130 should recognize that reality." They add that continuous monitoring, once activated should decrease spending because "it eliminates the financial waste associated with thick audit reports that are out of date long before they are published."
Co-contributor Alan Paller, research director of the SANS Institute, a computer security research center, said he classifies A-130 as the document that "causes all the waste in spending and causes the weak security in most agencies."
The advent of DHS
A-130 has other flaws impeding security, the study states. The policy was written at a time when the Homeland Security Department did not exist, high-level protections for "national security systems" did not extend to sensitive civilian agency systems, and Web service providers did not touch federal data. Tuesday's report suggests adding several provisions to update these anachronisms.
In a 2010 memo, OMB assigned DHS to oversee federal cybersecurity operations, but that strategy "can only work if the department can build on its recent successes and if A-130 reinforces this by laying out explicitly the DHS role in implementing FISMA," the former officials write.
The circular should give Homeland Security the responsibility to prioritize security controls in a way that helps agencies institute continuous monitoring; analyze common risks; provide inspectors general with lists of baseline controls and priorities; and establish procedures for collaborating with the Pentagon's National Security Agency and the National Institute of Standards and Technology to develop cohesive guidance on deploying continuous monitoring and response.
To fix the "national security system" loophole, the report recommends that protections be based "on level of risk rather than agency source" -- in other words, based on the sensitivity of the information in the system. Right now, national security systems only include machines supporting intelligence and cryptologic operations, military command and control, weapons, and other efforts essential to the Pentagon and three-letter agencies.
In addition, the former officials said A-130 should focus on securing data, rather than just securing systems. The policy should move "from a technology-based (system, major application) to an information-based regime," but not discount the need to still vet hardware, they write. "Agencies are ultimately accountable for protecting the information and processes for which they are stewards, whether they are on agency-operated infrastructure or in the cloud, and the policies need to reflect that."
(Image via dencg/Shutterstock.com)