Lieberman calls for cybersecurity executive order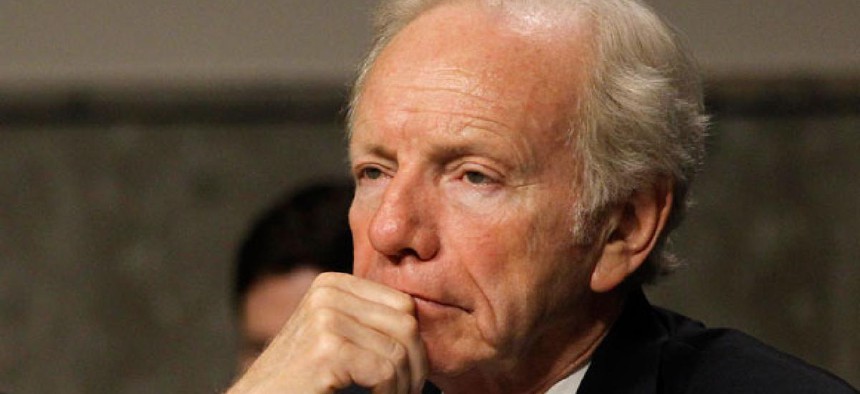 With Congress done working until after the November election, Senate Homeland Security and Governmental Affairs Chairman Joe Lieberman, I-Conn., is urging President Obama to issue an executive order aimed at securing U.S. computer networks from cyberattacks.
It's not the first time he has said he would welcome White House action, but in a letter sent to the White House on Monday, Lieberman, who sponsored one of the main pieces of cybersecurity legislation, asked the president to use the "full extent of your authorities" to enact security standards for certain private networks and encourage information sharing between businesses and government.
"Gridlock threatens to prevent the Senate from passing a cyber bill before the end of this Congress," Lieberman wrote. "Therefore, I urge you to use your executive authority to the maximum extent possible to defend the nation from cyber attack."
A National Security Council spokeswoman would not confirm whether the White House has decided to move ahead with an executive order, but Homeland Security Secretary Janet Napolitano told Lieberman's committee last week that a cybersecurity executive order is "close to completion."
Several members of the Senate have said they are continuing to work to find a compromise on cybersecurity legislation, and Lieberman said Congress will still eventually need to act.
"Though it is hard to be optimistic about the prospects of passing legislation in the lame duck session, I continue to work with my colleagues to find a bipartisan and bicameral compromise," he wrote.