Hackers allegedly hold Romney tax returns for ransom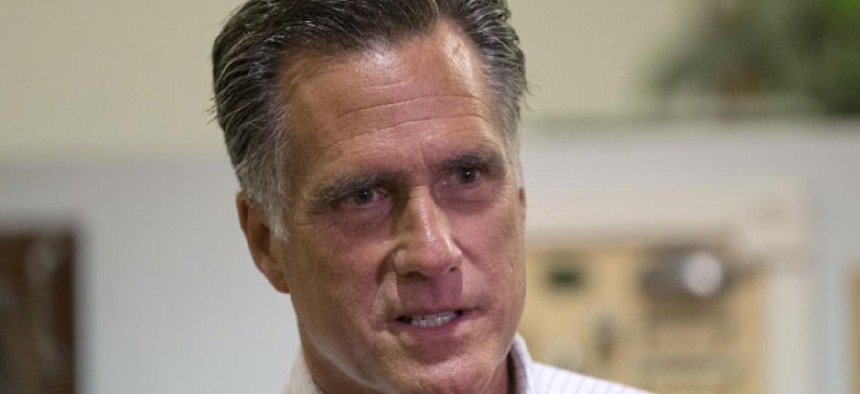 The Secret Service is investigating the reported theft of copies of Mitt Romney's tax returns, the Associated Press reported on Wednesday.
A message posted on a website frequented by hackers claims to have obtained copies of the coveted tax returns from a Tennessee office of PricewaterhouseCoopers, which has handled Romney's taxes, according to The Tennessean.
The message asks for $1 million in the form of the online currency Bitcoin to keep the returns from being released later in September. Alternatively, the post offers a chance to pay $1 million to ensure that the documents are released.
The records were reportedly stolen during a break-in at an office in Franklin, Tennessee, according to AP. PricewaterhouseCoopers says there is no evidence that any documents were stolen but it is working with the U.S. Secret Service to investigate the claims. The Romney campaign declined to comment.
''At this time there is no evidence that our systems have been compromised or that there was any unauthorized access to the data in question,'' PricewaterhouseCoopers spokesman Chris Atkins told the AP.
If the claims are true, the hackers will have accomplished what months of political pressure have failed to do.
Romney has refused to release more than two years of his tax returns, despite calls by Democrats who have made his wealth a campaign issue.
Adding to the intrigue are packages containing flash drives allegedly holding copies of some of the documents. Officials at both Republican and Democratic local campaign offices in Tennessee have reported receiving the packages but as of Wednesday had yet to check the contents of the drives.
The claims are only the latest in a string of mysterious statements to come from hackers that have been shot down by alleged victims. A group associated with the hacking organization Anonymous has released a list of one million supposed Apple user I.D.'s that it claims it stole from the FBI. The FBI, meanwhile, says it has no evidence that any data breach occurred. The agency also denied having the user I.D.'s and Apple says it never provided officials with such data.