Cybersecurity order 'close to completion'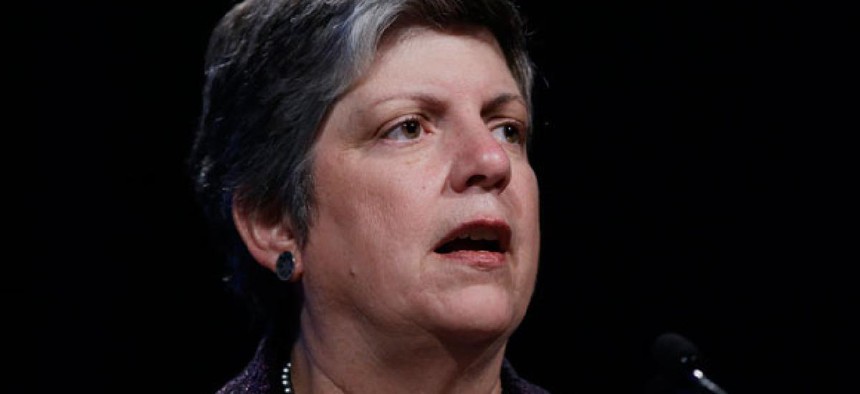 A White House executive order on cybersecurity is "close to completion," but Congress will still need to act to ensure security for American networks, Homeland Security Secretary Janet Napolitano said on Wednesday.
The draft order is being reviewed at the "highest levels" and some issues still need to be ironed out, she said. President Obama has yet to review it. If he decides to move forward, an executive order would likely establish a system of voluntary standards to be followed by certain critical companies, such as those that control chemical plants or power grids.
The White House pushed Congress to give federal authorities the power to enforce mandatory, and later voluntary, standards, but Congress was unable to move forward with a bill. Now, chances of reviving the legislation appear slim, and the White House has said it is exploring what options it can take on its own.
"As much as we are doing, we must do even more," Napolitano said in prepared testimony. "All sides agree that federal and private networks must be better protected, and information about cybersecurity threats must be shared more easily while ensuring that privacy and civil liberties are protected through a customized framework of information-handling policies and oversight."
Still, she said, even a "robust" executive order cannot enact all of the needed reforms. Legislation would be required to resolve limitations on DHS hiring of cybersecurity experts; give companies more liability protections to encourage cybersecurity; and increase criminal penalties for cybercrimes.
Senate Homeland Security Committee Chairman Joe Lieberman, ID-Conn., was a lead sponsor of the White House-backed legislation, but he said it is unlikely Congress will move on the issue before the end of the year. "Based on what we've been through, I wouldn't count on it," he said.
FBI Director Robert Mueller missed Wednesday's hearing because of health reasons, but in testimony submitted to the committee he outlined a range of ways that hackers are threatening American networks.
"With these diverse threats, we anticipate that cybersecurity may well become our highest priority in the years to come," he wrote. "Computer intrusions and network attacks are the greatest cyberthreat to our national security."