NSA head calls for more visibility over computer networks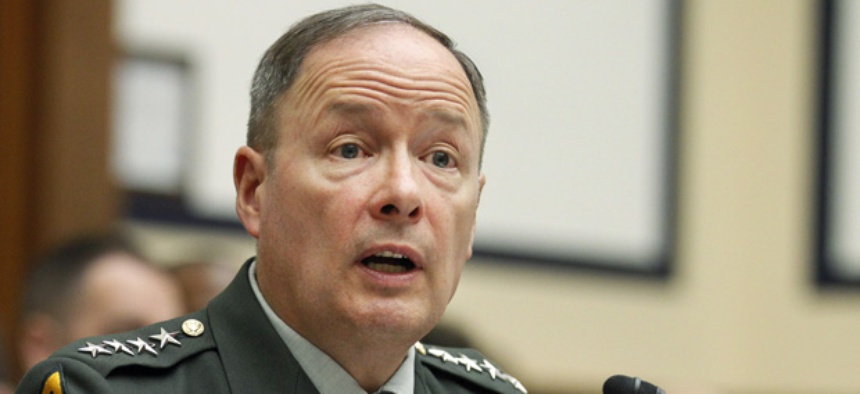 The National Security Agency wants more visibility over U.S. computer networks to prevent attacks against infrastructure and sensitive systems, Gen. Keith Alexander, who heads the agency, said at a security conference, according to reports.
The decentralized nature of the Internet and the confusing thicket of independent public and private networks are limiting efforts to protect against attacks, Alexander signaled Friday at the Def Con hacker conference in Las Vegas. 
Alexander used the speech to lobby for laws to make it easier for companies under attack to share information with the government and each other as well as give critical infrastructure owners additional rewards for adhering to future security standards, Reuters reported.
NSA is currently running a trial with 17 U.S. defense contractors that have set up their computer security systems to automatically alert the agency in the event of breaches.
Alexander, dressed down in a T-shirt and jeans, called on the audience to join in the government's efforts to protect networks. The annual Def Con brings together an ideologically diverse mix of hackers, security professionals and government contractors, in panel discussions and parties.
The growing presence at the conference of military contractors and government executives -- in official and unofficial capacity -- over the years reflects the professionalization of the security community against the backdrop of growing government demand for their services.
The NSA sponsored a booth at the convention for the first time, which organizers set up next to that of the online privacy advocacy group Electronic Freedom Foundation, Reuters said.