Thrift Savings Plan hackers could be targeting other government data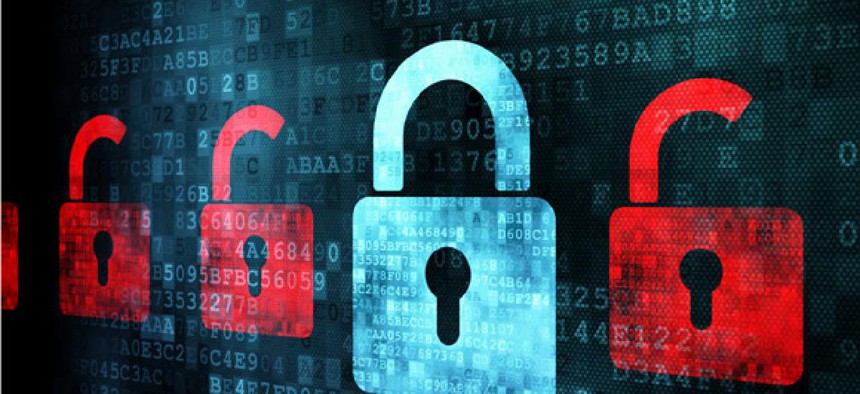 The hack of a computer supporting the federal government's retirement savings plan may be part of a more extensive breach of U.S. government information, several cybersecurity experts said independently.
The incident, which the Federal Retirement Thrift Investment Board on Friday called a sophisticated cyberattack against a key contractor responsible for servicing the plan, sounds reminiscent of recent intrusions where attackers struck one organization's network to figure out how to infiltrate another system, the specialists said. In 2011, outsiders targeted military contractor Lockheed Martin Corp.'s network using login information stolen from government security contractor RSA.
In the case of the Thrift Savings Plan breach, the Social Security numbers of 123,000 TSP recipients were exposed, but there is no evidence the perpetrators were trying to commit obvious crimes such as fraud or divert funds, said officials at Serco Inc., the targeted TSP contractor.
"This incident fits with the increasing number of cyberattacks in which the goal of those seeking unauthorized access does not appear to include identity theft or financial misappropriation," Serco officials said in a statement. A forensic investigation also did not indicate the government's TSP network was breached, they added.
In 2011, about 10 federal agencies paid Serco $423.6 million for technology and management support, according to USASpending.gov, a federal website listing government awards. The firm's highest paying customer was the Pentagon, followed by the Office of Personnel Management.
The term "sophisticated cyberattack" in industry circles typically refers to an "advanced persistent threat" in which an intruder gains administrator access to an entire computer and the networks connected to that system. RSA, Oak Ridge National Laboratory and the U.S. Chamber of Commerce all have disclosed suffering APTs during the past year. This form of penetration is usually blamed on nation states such as China.
"It is important to point out that this company is intimately involved in servicing the U.S. government. We have seen many attacks originating from China against data providers trying to get personal information on military personnel -- that very well could be what happened here," said George Kurtz, a former McAfee chief technology officer who recently launched his own firm, CrowdStrike, with other former McAfee and FBI officials.
Criminal syndicates also are getting into the business of targeted, complex penetrations, hoping to sell their privileged access to China or other adversaries through the black market, other computer experts say. "APTs are no longer the monopolies of regimes," said Tom Kellerman, vice president at cybersecurity firm Trend Micro and a former cyber investigator for the World Bank. "Criminals are fully aware that even if they have no use for those systems they can sell those systems in the shadow community."
The full extent of the TSP breach may not be known for a while. "There is a dedicated ecosystem that will assimilate this data as it gets sold off and monetized, if they were focused on selling this data. It could be months before this information works through the proverbial system, so it is really too early to tell what the impact is," Kurtz said.
According to Serco, outsiders may have accessed the Social Security numbers and accompanying identifying information of about 43,000 plan recipients. There is no indication the SSNs of the remaining 80,000 individuals showed their personal information, officials said.
The contractor may have been exaggerating the sophistication of the hack, some cybersecurity researchers said. "Companies seem to use the phrase 'sophisticated cyberattack' to make it appear that the attack was difficult. I suspect otherwise and that basic controls over the information weren't in place," said Jason Lewis, a former National Security Agency analyst. "TSP info isn't as valuable as what RSA or a national lab might hold."
James Lewis, a cybersecurity analyst who advises the Obama administration and Congress, said he has the impression that "at least one smart country is building a data base on [U.S. government] employees, using things like TSP and social networks," but, he added, "it's hard to believe they didn't go after any money."
Jason Lewis, who is no relation to James Lewis and is now CTO of Lookingglass Cyber Solutions, said, "As a former NSA employee and a TSP account holder, I sure hope there was no information that identified my employer in the TSP data. That could be more dangerous than getting my account info."
FBI and Homeland Security Department officials on Friday said they are investigating the incident at Serco involving TSP data. DHS, which oversees federal information security, did not respond to inquiries about whether other government information was breached or whether the attack has been contained.
(Image via mkabakov/Shutterstock.com)