To cope with a growing population of drug- and alcohol-addicted personnel, the Defense Department has outsourced substance abuse treatment to a network of 1,053 civilian rehabilitation facilities through the TRICARE insurance plan. But a Nextgov investigation shows military health care executives evaluate those facilities with less rigor than Consumer Reports applies to the testing of toasters.
Concerned about the quality of substance abuse care, Congress in 2009 required the department to bring treatment back in-house by October 2012. The 2010 National Defense Authorization Act , signed by President Obama in October 2009, required TRICARE to stop outsourcing substance abuse treatment and instead establish regional long-term inpatient substance abuse treatment programs. Nonetheless, Pentagon officials have declined to follow this directive.
Defense currently has 200 beds for inpatient substance abuse treatment at its hospitals. Cynthia Smith, a Pentagon spokeswoman, said the services determined they had enough in-house capacity and did not need to build new treatment facilities.
A Substance Abuse 'Epidemic'
The Defense Department faces a spiraling number of addicted personnel, with 316,248 active-duty troops diagnosed with either alcohol or drug dependence from 2000 through 2011. That's 22 percent of the today's 1,422,000 total active-duty force, the Armed Forces Health Surveillance Center reported in July.
This is more than triple the number of active-duty troops diagnosed with post-traumatic stress disorder -- 102,549 -- in the same time period, AFHSC detailed in its report on mental health problems of active-duty troops during the past decade. The number of troops diagnosed with alcohol abuse and dependence conditions alone -- 232,625 -- was more than double the number of PTSD diagnoses, according to the AFHSC report.
Only the catchall categories of "adjustment disorders" and "other mental health" problems eclipsed substance abuse diagnoses during this period, AFHSC reported. An active-duty Army doctor, who declined to be identified, said, "substance abuse has reached epidemic levels within the military. DoD failed to anticipate the magnitude of the crisis and is now caught playing catch-up."
The center based its report on medical record diagnostic codes and said the figures probably underestimate mental health conditions in the active-duty force due to miscoding and poor documentation of care provided by private clinicians or at deployment health clinics.
Smith told Nextgov that Defense provides substance abuse treatment thorough 215 outpatient programs; two Army inpatient programs with a total of 40 beds; and three Navy programs with a total of 160 beds. Smith said Defense also uses more than 390 inpatient and 663 long- and short-term residential treatment facilities across the United States and Puerto Rico that accept TRICARE reimbursement.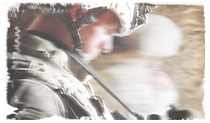 Broken Warriors is an ongoing series on mental health issues in the military.
She did not explain why Defense felt it could ignore the 2010 law that mandates a switch from outsourced treatment to in-house treatment. "The role of long-term inpatient treatment programs is less prominent than it was in the past," Smith said. "The most restrictive environment for care, inpatient substance use hospitalization, is reserved for the sickest of patients."
Senate and House Armed Services Committee spokesmen have not responded to queries about the Pentagon's decision to continue outsourcing substance abuse treatment.
Outsourcing Oversight
When asked how Defense evaluates the private treatment facilities, Smith said TRICARE outsourced certification of the centers to Keystone Peer Review of Harrisburg, Pa. The quality monitoring company says on its website that it helps manage "the utilization of health care resources and optimize quality of care for public and commercial clients," including the Department of Health and Human Services, the General Services Administration, Centers for Medicare and Medicaid Services, and state Medicaid agencies.
Substance abuse treatment facilities seeking initial certification from Keystone Peer Review must fill out a 10-page form that includes questions on staffing, state licenses and accreditation by bodies such as the Joint Commission (formerly the Joint Commission on Accreditation of Healthcare Organizations) or the Commission on Accreditation of Rehabilitation Facilities.
Once a treatment center receives certification from Keystone Peer Review, the only subsequent requirement is to submit an annual one-page self-assessment form . In addition to providing the facility name, type and tax identification number, facility operators are asked to provide notice of any areas in which the center is not in compliance with TRICARE standards.
In essence, Keystone Peer Review outsources the evaluation to the accreditation bodies.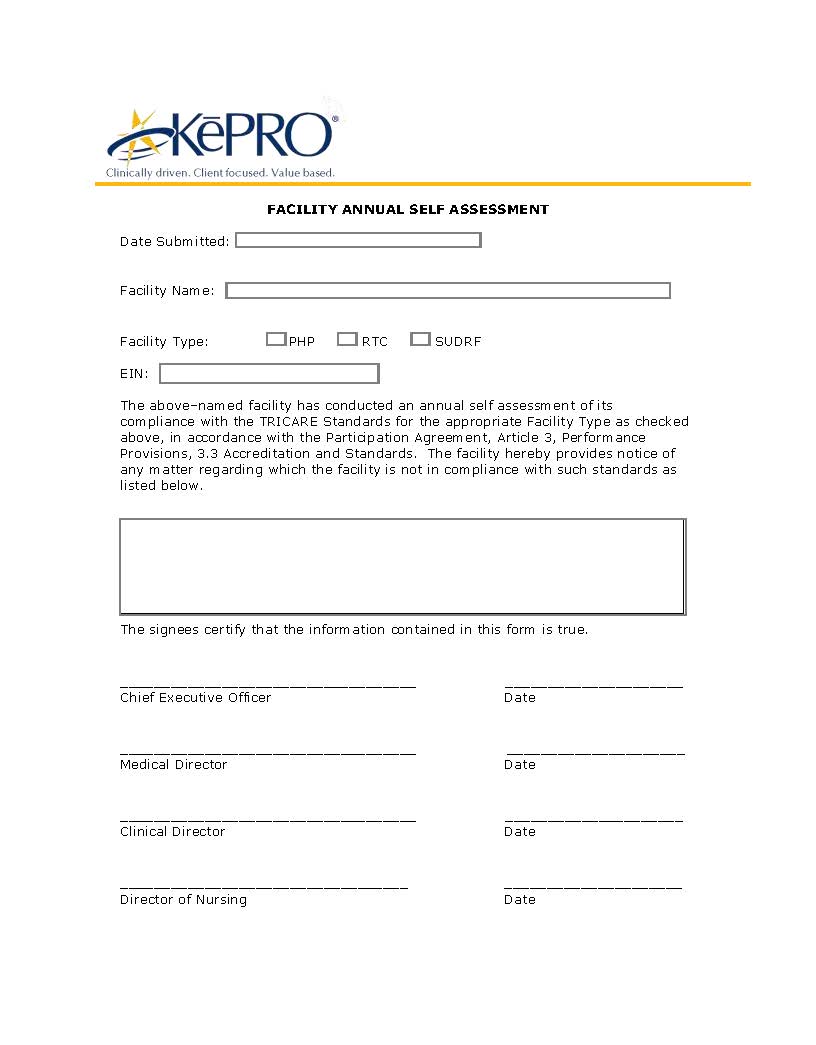 See the Keystone self-assessment form here.
The Commission on Accreditation of Rehabilitation Facilities also uses a self-assessment process , raising questions about the rigor such bodies bring to evaluations. While the commission sends a team for an on-site visit following the self-assessment, the team "comprises industry peers who follow a consultative (rather than an inspective) approach in conducting the on-site survey."
When asked about this approach, spokesman Al Whitehurst said, "we're not the sheriff."
The National Center on Addiction and Substance Abuse at Columbia University reported in June that there are no clearly delineated, consistent and regulated national standards that govern addiction treatment.
The center, in its 586-page report, " Addiction Medicine: Closing the Gap Between Science and Practice ," said most treatment providers are addiction counselors who are not required to have any medical training.
An analysis of state standards found that 14 states do not require addiction counselors to be licensed or certified; six states do not mandate any educational degree to become credentialed; 14 states require only a high school diploma or GED; six states require a bachelor's degree and only one requires a master's degree, the center said.
One retired flag officer who battled his own alcoholism 17 years ago and has since been sober told Nextgov that the quality of care for substance abuse treatment should have the attention of top Pentagon leadership.
But, he added, despite the staggering substance abuse statistics reported by AFHSC, "trouble is, there aren't many very senior folks who understand -- or care -- about treatment for alcoholism."
(Image via Donald R. Swartz / Shutterstock.com )