FDA Wants To Fast Track Health Products From Apple, Fitbit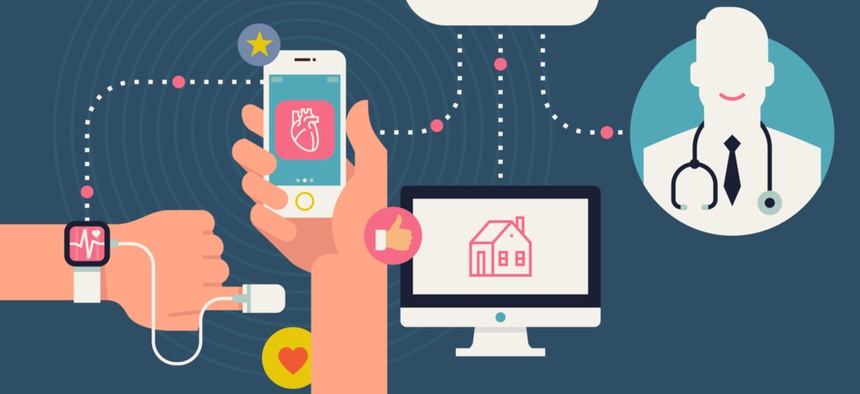 A precertification system would mean those companies don't need to do premarket reviews for products.
Apple, Fitbit and Samsung could soon be cleared to sell digital health-related products without undergoing a rigorous federal approval process for each product.
The Food and Drug Administration is running a pilot that would precertify certain companies to develop and sell health technology, shifting the focus to evaluating the manufacturers instead of their gadgets or software. The agency aims to determine which metrics best reflect whether a company should be precertified. The pilot also could show that companies could skip premarket review for products, potentially reducing the time to market for each new offering.
The new approach would take into account the company's size, history, clinical focus and risk profile, according to the FDA. Nine companies—Apple, Fitbit, Johnson & Johnson, Pear Therapeutics, Phosphorus, Roche, Samsung, Tidepool and Verily—are in the FDA's first test pool.
» Get the best federal technology news and ideas delivered right to your inbox. Sign up here.
Pilot participants have agreed to share with the FDA information about how they develop and test their software and how they evaluate their products once they're sold. They also have agreed to host FDA staff for site visits.
In regulating digital health technology, the FDA must acknowledge "the unique and iterative characteristics of these products," Gottlieb said in a statement.
The regulatory framework governing which products can be sold must match "the kind of innovation we're being asked to evaluate," and the new pilot could help the FDA take a "more agile approach toward digital health technology that focuses on the software developer rather than an individual product."
The pilot was initially announced earlier this summer as part of the agency's new Digital Health Innovation Action Plan, which aims to redesign FDA policy to keep up with new technology developments.