Survey: Government Workers Have a Confidence Problem—At Least When It Comes to I.T.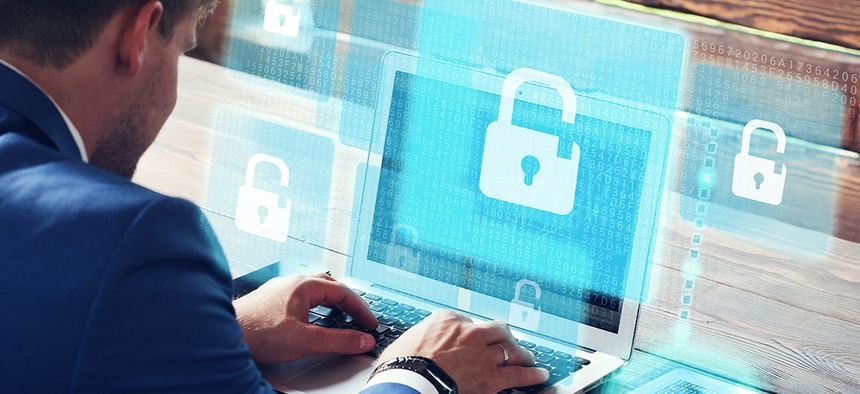 As a whole, the people who work for the government aren't convinced that they—or their organizations—can handle major IT operations, a survey found.
In a poll of more than 1,200 public-sector employees and government contractors nationwide, 62 percent were only as confident, or less confident, than they were last year that they can fulfill responsibilities such as moving to the cloud. Splunk, a big data firm that has sold analytics and cloud services to the federal government for more than a decade, sponsored the survey conducted by independent research group the Ponemon Institute.
» Get the best federal technology news and ideas delivered right to your inbox. Sign up here.
Declining confidence hints at the difficulties siloed information systems could pose for employees, Kevin Davis, vice president of Splunk's public-sector business, told Nextgov. The respondents, more than 50 percent of whom worked for or with the federal government, complained about a "lack of visibility into these IT systems ... the ability to know when a system is going to break down and when a system does break down."
Respondents pointed to many reasons for their lack of confidence. For 72 percent of respondents, siloed systems and agencies' inability to integrate them detracted from their confidence; 73 percent of respondents pointed to the opacity of complex systems. Seventy-one percent highlighted a lack of skills and expertise in their organizations to handle outages.
The majority of respondents—78 percent—said they didn't think monitoring and data analytics are enough to actually pinpoint the root cause of IT issues because they're often not easily accessible or transparent.
Across nations, respondents reported that average system outages took 44 hours to resolve, requiring the support of more than 12 employees. About 67 percent of respondents said their organizations don't have a consistent response protocol for outages.