Lawmakers To Trump: Without A Science Adviser, You'll Keep Falling For Fake News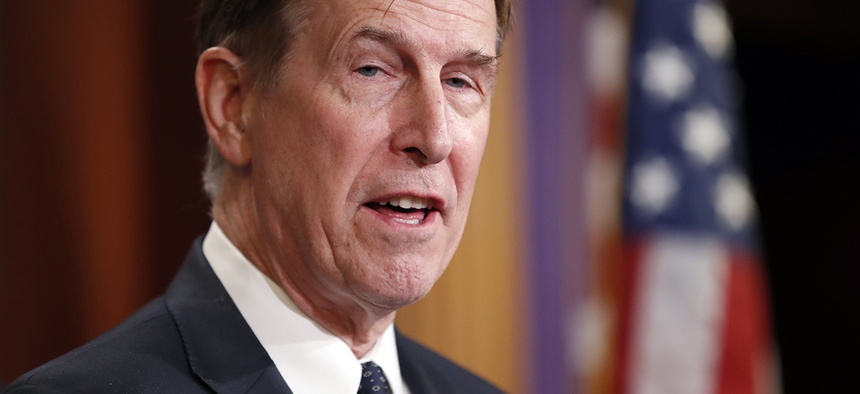 Congressional Democrats are concerned President Donald Trump is vulnerable to fake news, especially regarding science.
Members of the House Science Committee penned a letter to the president, urging him to fill a top White House science position and to avoid pseudoscience. Rep. Don Beyer, D-Va., led the group.
Without a qualified director for the White House Office of Science and Technology Policy, Trump might continue to react to false news, the group said. Its letter followed a Politico report that Trump had fallen for an internet hoax circulating a fake Time magazine cover, ostensibly from the 1970s, predicting a global ice age, juxtaposed next to a 2008 cover depicting global warming.
» Get the best federal technology news and ideas delivered right to your inbox. Sign up here.
"We are concerned about the process by which you receive information," the letter read. "Disseminating stories from dubious sources has been a recurring issue with your administration."
The letter comes amid speculation the Trump administration plans to whittle down, or even eliminate, the Office of Science and Technology Policy. During the previous administration, the office included the chief technology officer and staff of about 24 people—Trump has reportedly only named one person to that office so far.
"The impression this leaves is that Trump isn't interested in science and that scientific matters are a low priority at the White House," Vint Cerf, a Google technologist widely credited as "father of the internet," told The New York Times in March.
In scientific policy discussions, the White House should rely on the "most broadly supported science," as the prior two administrations did, the lawmakers wrote. An OSTP director could be a reliable policy adviser.
Without such a "qualified, objective scientist who understands the difference between alternative news peddled on alt-right websites and legitimate well-vetted scientific facts," Trump might remain "vulnerable to misinformation and fake news," they added.