Think Tank To Trump: Dump USDS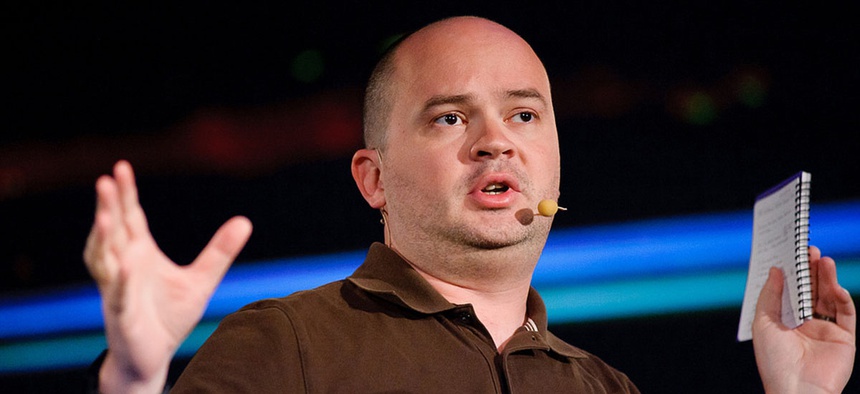 Updated Nov. 28: Information Technology and Innovation Foundation today retracted its recommendation that President-elect Donald Trump eliminate the U.S. Digital Service. The updated memo states ITIF "actually believes there is good reason for the USDS to provide the capabilities it does within the White House, and because agency CIOs should have authority and accountability to implement major IT initiatives."
It's not clear what will happen to prominent federal tech teams during the Trump administration.
Groups including the General Services Administration's tech consultancy 18F and the White House's U.S. Digital Service, pioneered under President Barack Obama and driven by short-term recruits from the private sector, face an uncertain future—and one tech-focused think tank says USDS should be eliminated altogether. 
Among several recommendations published this week, Information Technology and Innovation Foundation staff suggested the White House and Congress replace USDS with a new group of about 50 people -- a "specialized team of experts" within GSA who can help agencies adopt IT initiatives. 
» Get the best federal technology news and ideas delivered right to your inbox. Sign up here.
The proposed group might focus on implementing IT modernization efforts or tech programs such as health insurance exchanges, the memo said. The group would also "oversee the outside consultants who carry out most of these federal projects," and another similar group could be focused on outsourcing tech projects. 
ITIF did not respond to Nextgov's request to elaborate on how this new team's mission or structure would differ from USDS', and USDS did not respond to request for a response to the recommendation.
Both 18F and USDS have supporters on Capitol Hill, including Rep. Kevin McCarthy, R-Calif., who recently tweeted Washington should "modernize" through programs such as 18F and USDS, and Rep. Steny Hoyer D-M.D., who agreed and tweeted the federal government should "keep it going."
ITIF's other recommendations include appointing chief innovation officers at all cabinet-level agencies, creating funds in each federal agency for upgrading their systems, and that the White House should work with Congress to create an "IT innovation fund."
Federal agencies should use the money they were spending on "operations" and invest it in "more efficient technology," the memo said—this would direct agencies "to seek out cost savings and increased productivity while also modernizing outdated IT systems."
The House has already passed legislation, called the Modernizing Government Technology, which would create working funds within agencies for IT upgrade. The Senate has yet to address it in session.