Federal CIO: Prep For Modernization Funds But Don't Count On Them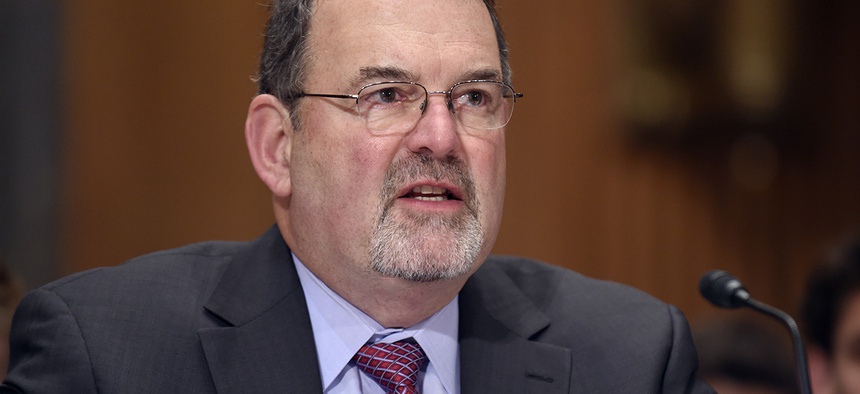 With just weeks left in the administration, the White House's chief information officer is considering the possibility that a plan for a roughly $3 billion fund for IT modernization may not materialize. 
The Modernizing Government Technology Act, recently passed in the House, aims to create working capital funds both at the General Services Administration and at individual agencies. Interested groups could apply for those funds for specific tech projects.
The MGT Act combines elements from two major proposals: the White House's $3.1 billion IT Modernization Fund that would create a central pot of upfront money agencies could apply for, and the Modernizing Outdated and Vulnerable Equipment and Information Technology Act, or MOVE IT Act, that would direct agencies to use the funds they were already spending on maintaining outdated systems. The MGT Act's working capital fund has not been tied to a specific dollar amount.
» Get the best federal technology news and ideas delivered right to your inbox. Sign up here.
It's unclear what form the modernization effort will eventually take, U.S. CIO Tony Scott said during an ACT-IAC event in Washington on Thursday.
"Even if we get the $3.1 [billion] or whatever it is that we get," agencies have to know and understand the technology they have to be able to apply that money effectively to projects, he said. 
White House staff is writing a "state of IT" report that would list, agency by agency, projects currently underway and future opportunities, Scott explained. As the administration prepares for a transition, he said he hopes those efforts can "serve as a starting point for dialogue" for what the next administration should prioritize, even if agencies don't get the funds they want. 
Broadly, CIOs "need to do a better job of creating the demand signal of what has to be upgraded, replaced and so on," as well as describing the dimensions of the problem, such as how much outdated systems cost and what the risks are for maintaining them. 
Scott said he likes the start of MGT, but if working capital funds are siloed by agency, "we're going to get more siloed agency modernization, which is suboptimal," he said. "Thankfully, this is a ... bipartisan sort of effort."