Software Savings Bill Advances in House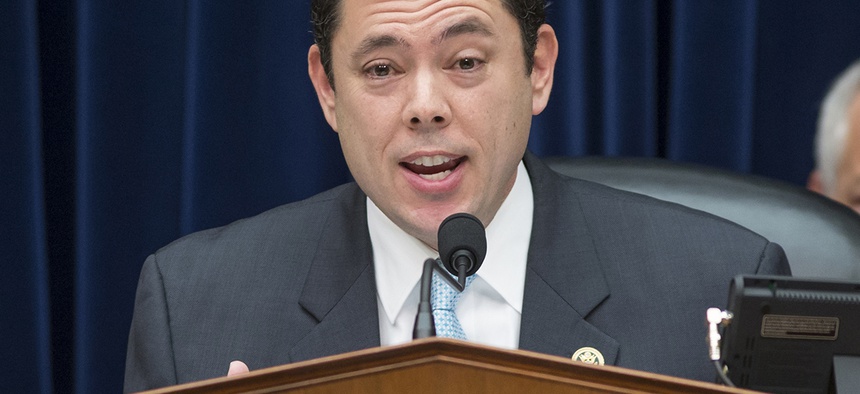 A bipartisan bill prodding agencies to get a better handle on duplicative software licenses is headed for a vote by the full House after gaining passage from a key committee last week.
The House Oversight and Government Reform Committee on April 14 unanimously approved the "Making Electronic Government Accountable by Yielding Tangible Efficiencies Act" -- or MEGABYTE Act.
The bill, introduced by Rep. Matt Cartwright, D-Pa., would require federal agencies to maintain comprehensive software inventories and use them to track licenses and software usage.
Agencies would also have to provide better training on software license management for their acquisition shops and to report annual savings achieved through the effort.
"Software licenses are big-dollar items and if not properly managed get away from you very quickly," said House Oversight Chairman Rep. Jason Chaffetz, R-Utah, shortly before the committee approved the bill in a voice vote. The measure "will go a long, long way to saving money that could be better used in other places," he added.
The legislation largely codifies steps the Obama administration has already taken to crack down on wasteful software spending.
In December, the Office of Management and Budget required agencies to appoint in-house software managers to build software inventories and to eventually transition to the use of governmentwide licenses.
Currently, agencies pay sometimes wildly varying prices for the same, or similar software. OMB has estimated the federal government spends about $9 billion annually on software through some 50,000 individual transactions.
Companion legislation in the Senate, introduced by Sen. Bill Cassidy, R-La., was approved by the Homeland Security and Governmental Affairs Committee in February and is awaiting a vote by the full Senate.
Better management of software licenses has been the subject of a series of recommendations by the Government Accountability Office, even cropping up on the watchdog's annual list of duplication and waste in the federal government.
When GAO last looked at the issue, only two of the largest civilian federal agencies maintained comprehensive software inventories. The Homeland Security Department, which had only an "ad hoc" process for managing software licenses, realized $181 million one year simply by renegotiating agreements.
Backers of the bill say it could save as much as $4 billion annually.