Trade Group's FITARA Maturity Model Could Help Agencies with 2017 Budget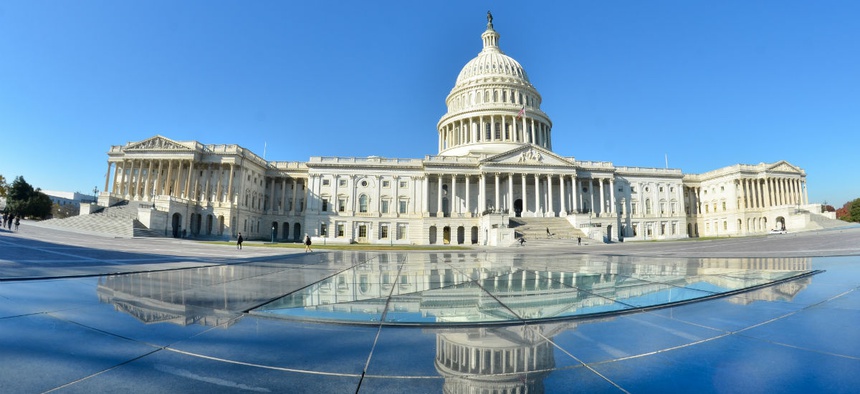 Almost a year after Congress approved the Federal IT Acquisition Reform Act, meant to give chief information officers more say in their agency's IT budget, the legislation's effectiveness has hit its latest test -- the 2017 budget.
With its deadline coming up in the winter, this is the first time agencies have had to design new budgets since the Office of Management and Budget developed guidelines for implementing FITARA.
Trade organization ACT-IAC's latest resource may be able to help them with this process.
ACT-IAC recently released the IT Management Maturity Model, which aims to support agencies' implementation of FITARA by providing them with a detailed guide for assessing their level of "maturity." The model is broken into five key categories, or "functions," one of which is budget.
Although the document was not developed to help agencies with a specific budget year, its release is well timed for the 2017 deadline.
The model was created over several months by a working group of about 50 individuals from both the public and private sectors, said Richard Spires, ACT-IAC's FITARA project industry chair, who played an important role in the model's development.
The CIO's role in agency IT budget decisions was one topic of discussion during the group's meetings, said Spires, who is currently CEO of Resilient Network Systems. He formerly served as the chief information officer at Department of Homeland Security. 
"Generally, across many of the agencies, there is a strong feeling that the CIOs are not involved nearly enough in the budget preparation and when it comes to the IT that's spent across their agency," Spires told Nextgov.
The budget section of the maturity model includes a list of defining attributes, each with its own set of traits. Agencies can then use these traits to determine maturity level, according to the document.
For example, the trait included with the "Right Authority" attribute states, "the IT budgeting process ensures the CIO helps to shape agency IT spending policies and requirements through all budget formulation and execution processes."
An agency should consider itself a level 1 on the maturity scale if its CIO is only an official member of the budget process, according to the model. But if its CIO actually takes part in IT budget discussions with OMB and Congress, and approves reprogramming of those IT funds requiring congressional notification, the agency should consider itself a level 3, the highest maturity ranking.
The model's authors recommend agencies improve their maturity by making adjustments in level order, rather than attempting to jump from level 1 to level 3.
They also emphasize that moving to a better maturity level entails more than a single pilot program. It "requires that attribute be exhibited across all IT management in the agency," stated the document.
(Image via Orhan Cam/Shutterstock.com)