NASA Space Satellites Helped Forecast South Carolina Flooding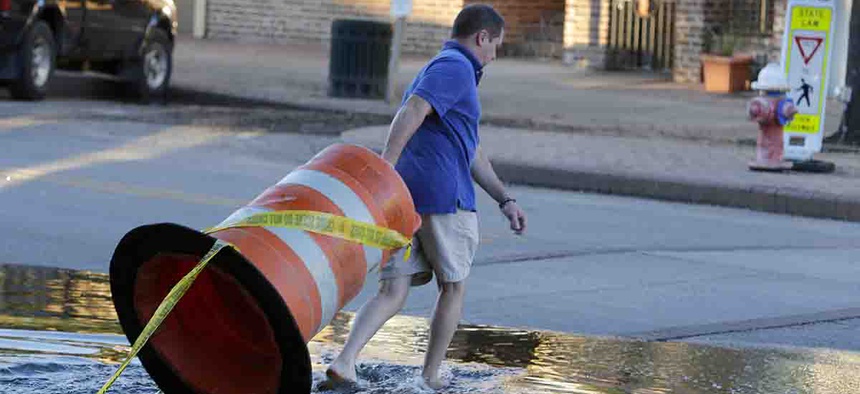 NASA has stepped in to help predict the path of South Carolina's flooding by using its space-based satellites.
Floating hundreds of miles above the floods in South Carolina, NASA satellites have helped coordinate the response to the Earth-based catastrophe.
The space agency mobilized its network of satellites to both confirm the amount of precipitation that fell in South Carolina's recent record-breaking rainfall and then forecast the amount of flooding expected to hit the region, according to a recent agency press release.
Launched last year as part of a joint mission by NASA and the Japan Aerospace Exploration Agency, the Global Precipitation Measurement Core Observatory pulls together data from a wide array of satellites to provide rainfall estimates every few hours.
The data helped to support the work of both the state and federal emergency managers and the National Weather Service, according to NASA. 
This is not the agency's first foray into aiding local relief efforts. NASA has been involved in a project with the U.S. Agency for International Development for about a decade called SERVIR, which uses space satellite observations to help with international development efforts.
NASA's South Carolina data was also able to help predict the path of the rain once it hit the land, according to the notice. It provided NWS with soil moisture data, so it could tell which areas of the state could absorb more water and which were too saturated and would likely flood.
Some of the state's land hit a soil moisture level of 75 to 100 percent saturation, according to NASA measurements.