Millennials Don't Trust Government With Their Online Information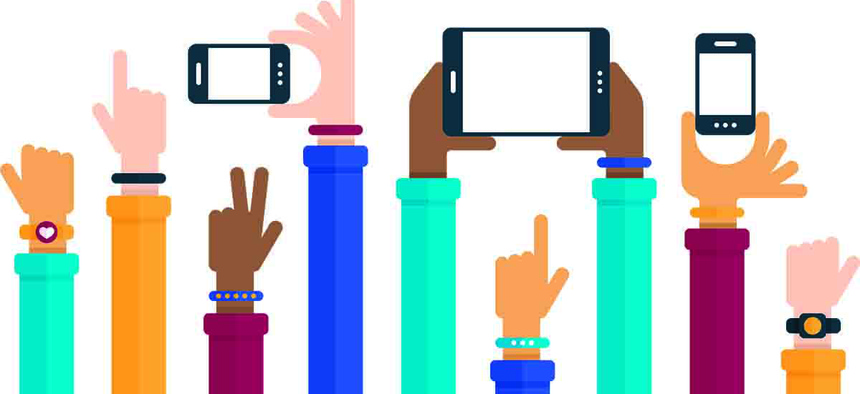 Almost a quarter of Internet users between ages 16-35 don't trust their national government with their online information, a new survey finds.  
In a survey of about 2,000 "millennials" in the U.S. and U.K., about 22 percent described their level of trust in their government's online data security as "none" or "a little," according to Intercede, the identity management company that commissioned the survey. 
Despite this apparent lack of trust in government institutions, millennials reported even less trust in other sectors. Sixty-one percent of respondents said they had "none" or "a little" trust in social media platforms, and 38 percent said the same of retailers.
Compared to other industries, financial institutions emerged as the most trustworthy, with only 19 percent of respondents claiming to have little or no trust in their online data security abilities. 
Less than 5 percent reported feeling overall that their digital identity is protected, and 68 percent said their online privacy will only be more vulnerable as systems become more connected. 
Almost one-third -- 32 percent -- said they would prefer a more secure and more convenient digital authentication system that would not require several complex passwords, according to the survey.
When asked how important it is to restrict personal data to only those given authorized access, more than 80 percent said it was "very important" or "vital" for personally identifiable, financial and medical data; 74 percent said the same for location data; and 58 percent for social media content.
When asked why they allow companies to access their online data, 35 percent of respondents said "I don't allow them access to my data if I can prevent it and take steps to do so," according to the survey.
Still, 40 percent of respondents said they would allow outside entities access to their geographic location in exchange for targeted goods and services. 
(Image via Juli Hansen/Shutterstock.com)