How Can Agencies Balance IT Innovation and Cost Savings?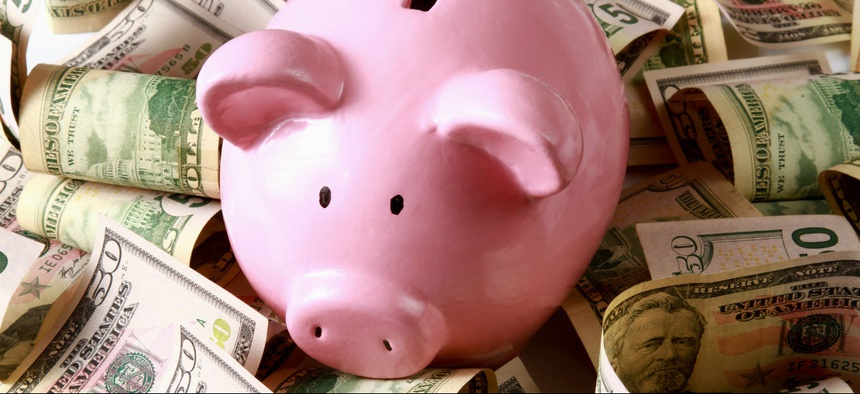 The tech explosion and declining federal budgets have put the government in a tough spot.
The explosion of technological advancements coupled with declining federal budgets over the last few years have put the government in a tough spot. At the same time acquisition offices push for cost savings, leaders are trying to keep pace with mainstream tech innovation.
The juxtaposition of these two competing priorities has created a challenging situation for federal IT managers, according to a recent report from Forrester Consulting commissioned by Booz Allen Hamilton.
"It's hard to marry those two things up when you do a contract initially that's really looking at cost savings as opposed to getting those innovative changes in the long run of a federal contract," said Booz Allen's Executive Vice President Emile Trombetti, in an interview with Nextgov.
The report referenced a 2014 poll by Forrester in which nearly 300 government business and IT decision-makers were asked what their organizations would prioritize in the coming year.
Seventy percent of the respondents said improving customer experience was either a "critical" or "high" priority -- higher than the percentage who cited cost savings or improving compliance with regulations and requirements. And today, the report noted, good customer service is practically analogous with innovative technology.
Simply dubbing innovative tech a priority is not going to solve the problem, though.
IT decision-makers need to incentivize contractors to provide upgraded technology, Trombetti said. At the same time, contractors need to educate government on how to procure tech services so they take into consideration the evolution of technology.
The report also referenced a February poll conducted by Forrester Consulting, which found most IT leaders said they planned to use suppliers that combine both delivery of technical services with innovation potential.
(Image via sheff/ Shutterstock.com)