Why More Agencies Tap Twitter to Recruit New Talent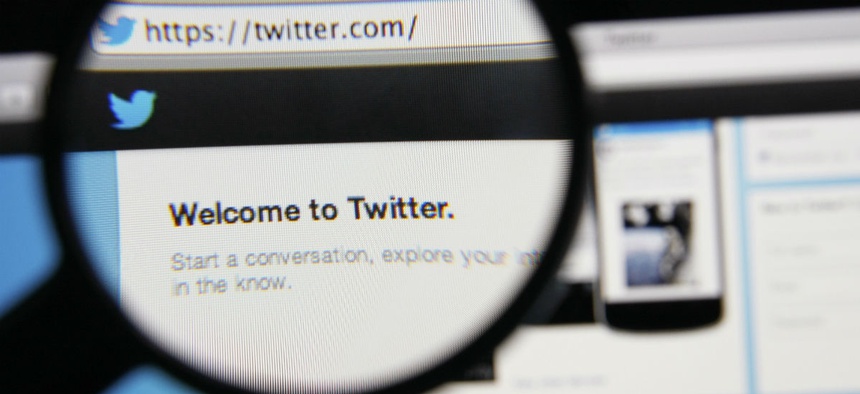 Social media can be a helpful tool for federal agencies looking to recruit top talent, a new report says.
Federal agencies continue to struggle to attract the best and brightest to government work. A 2014 ranking of the "Best Places to Work in the Federal Government" revealed only 39 percent of federal workers said their agencies' hiring teams were able to recruit top talent.
Is social media the answer?
The short answer in less than 140 characters: yes.
That's according to a new report from the Partnership for Public Service and career site LinkedIn, "#Now Hiring: The Role of Social Media in Agency Recruiting."
While an increasing number of agencies have caught the social media bug when it comes to posting photos or news, they often don't include information about job vacancies, according to the report.
And that could be leaving some potential applicants out of the hiring pool.
"At some point, you can't hit everyone by recruiting in person and going to schools," Rey Leal, public affairs specialist at the Department of Veterans Affairs, is quoted in the report. "But social media can."
The trick is to keep your agency's social media presence constant, so when you do post about an opening, the public actually sees it, the report stated.
For example, the National Geospatial-Intelligence Agency consistently posts photos and news via social media, including a "Job of the Week."
Social media can be a great tool for helping potential applicants understand the often complicated USAJOBS application process, according to the report. It suggested agencies post about the steps involved in the federal hiring process, to help potential applicants through the process.
The report's authors interviewed the deputy associate director for recruitment and hiring at the Office of Personnel Management, the general counsel at the Office of Government Ethics and social media and human resources professionals from half a dozen agencies.
Here are some key dos and don'ts for using social media for recruiting:
Do:
Post job openings on USAJOBS before posting them on social media, to abide by federal hiring rules.
Link the social media posts back to your agency website.
Check with your agency's social media point-of-contact before trying out a new social media platform.
Don't:
Post job positions on social media sites that require a paid subscription.
Give applicants "insider advice" through social media.
Do anything on social media not allowed off social media.