Do We Need to Add an 'A' to STEM?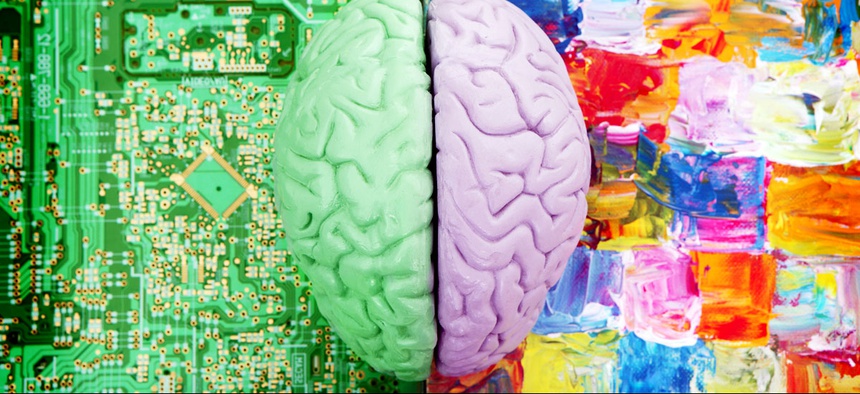 The House's education and the workforce committee want art and design included with science, technology, engineering and math.
STEM has become quite the buzzword in tech circles around Washington, D.C. But a group of lawmakers think the focus on science, technology, engineering and math may be too limited.
A House resolution, introduced May 1 by Rep. James Langevin, D-R.I., encourages agencies to incorporate art and design into federal STEM programs and proposes designating May as "STEM-to-STEAM Month."
"Art and design provide real solutions for our everyday lives, distinguish United States products in a global marketplace and create opportunity for economic growth," Langevin's resolution stated. It added: Artists and designers "effectively communicate complex data and scientific information" and "are playing an integral role in the development of modern technology."
The resolution garnered 14 co-sponsors, including one Republican -- Rep. Rodney Davis of Illinois.
President Barack Obama's 2016 budget blueprint proposes spending more than $3 billion to bolster STEM education efforts. At the recent White House science fair, Obama announced the allotment of over $200 million to help prepare more people to succeed in the STEM field.
Langevin and his House counterparts aren't alone in thinking art and design have received the short shrift in many tech-policy discussions.
In a speech at a "GoodGovUx" event earlier this year, U.S. Digital Service consultant Dana Chisnell said the federal government's tech problems can often be chalked up to design issues.
Designers could be the key to taking federal IT out of 2005, she added.
"There's this amazing opportune moment that's happening right now, and we're amazingly fortunate to be designers in this moment, because government is ready," she said.
The nonbinding resolution has been referred to both the House education committee and the science, space and technology committee.
(Image via hidesy/ Shutterstock.com)