This Startup Wants Mothers and Daughters to Hack Together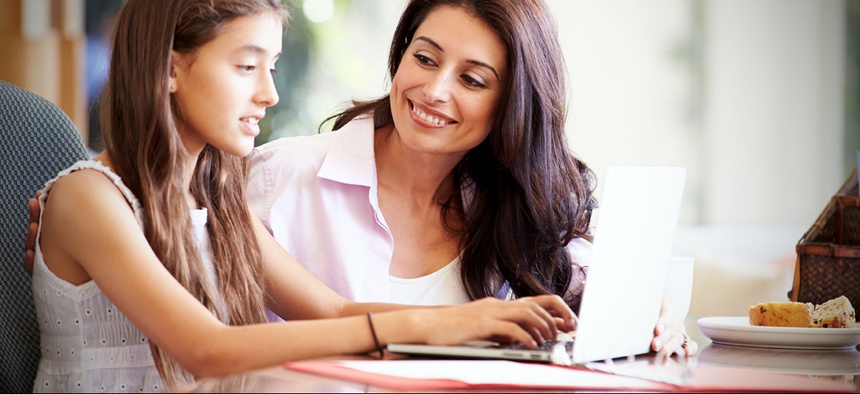 This Mother's Day weekend, one tech education startup hopes girls will consider an alternative activity for mother-daughter bonding: coding lessons.
General Assembly, which offers coding classes to entrepreneurs, is hosting a Mother-Daughter Hack day at its office in Washington on Saturday, May 9. Girls in fifth through eight grades are invited to bring maternal figures -- including sisters, grandmothers, aunts or others -- to free computer science workshops on building apps, games and websites.
The event is part of a nationwide effort to push more women in to STEM careers by introducing girls to coding at an early age.
Women make up only 25.6 percent of computer and mathematical occupations, according to a Catalyst analysis of Bureau of Labor Statistics Data from 2012. At General Assembly, women make up about 40 percent of students, audience development producer Kendrick Jackson told Nextgov. The startup aims to bring that up to 50 percent.
Though General Assembly doesn't hold regular classes for young children, Jackson said he hoped by the time the girls are in high school, they are ready to take coding classes like those offered at General Assembly. He added that the weekend event is meant to give girls a "friendly, open, safe space" where they can work on creative tech projects.
(Image via Monkey Business Images/ Shutterstock.com)