No Filter: Government Publishing Office Now on Instagram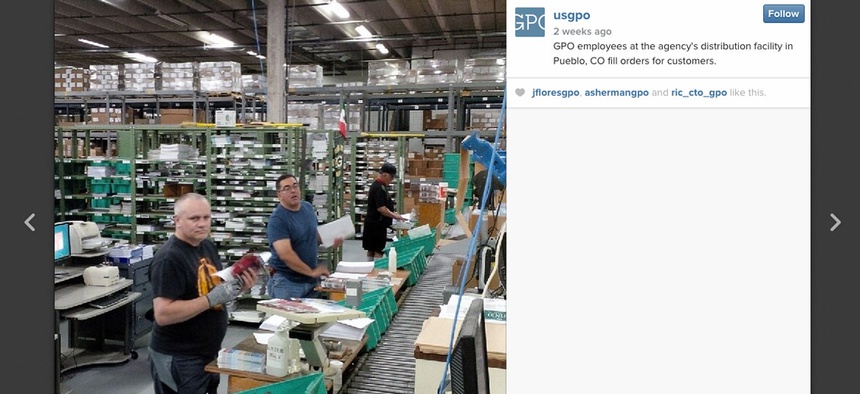 In its latest ode to the digital age, the Government Publishing Office has just added Instagram to its social media repertoire, according to an agency statement Wednesday.
The new account is expected to help the agency get the word out about government information online, according to the publishing office.
So far, he agency has shared 44 photos on its Instagram account, a social media platform with more than 300 million users worldwide. 
"Instagram is a great platform to use photos to tell the story of GPO and its continued transformation into the digital information platform for the federal government," agency director Davita Vance-Cooks said in a statement.
The foray into Instagram comes only four months after the agency rebranded itself the Government Publishing Office, replacing its 150 year-old name "Government Printing Office" with a moniker more suited to the digital age. 
By the time the agency announced it had joined Instagram, its account had accrued 29 followers. The first image posted to the site featured Vance-Cooks during a keynote at an Agriculture Department women's history month event.
The publishing office also has social media accounts on Facebook, Twitter, YouTube, Pinterest and LinkedIn.