USAID Tech Guru VanRoekel Stepping Down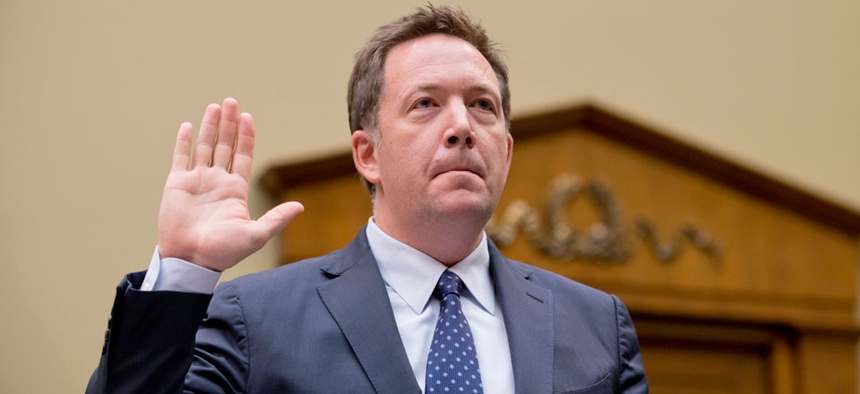 Former White House Chief Information Officer Steve VanRoekel has left the U.S. Agency for International Development about six months after joining, the agency confirmed to Nextgov. 
VanRoekel left the White House in September to serve as USAID's chief innovation officer, overseeing the application of technology to help treat and contain the Ebola outbreak in West Africa. 
Under his purview, USAID held an Ebola grand challenge in November, publicly soliciting ideas from inventors and entrepreneurs worldwide on improvements to health-workers' personal protective equipment. Earlier this week, VanRoekel and his staff debuted a new PPE suit prototype -- featuring a personal cooling system, larger face shield, and a less than 5-minute, single-person removal process -- at the South by Southwest music and tech festival in Austin, Texas. 
VanRoekel was the Obama administration's second CIO, following Vivek Kundra, now an executive vice president at Salesforce.com. Before accepting that position in August 2011, VanRoekel led USAID's digital communications during the 2011 famine in Africa. He joined the federal government in 2009 from Microsoft, where he was a senior director.
"When taking the job of U.S. chief information officer, my goal was to help move federal IT forward into the 21st century and to bring technology and innovation to bear to improve IT effectiveness and efficiency," VanRoekel said in a September statement regarding his departure to USAID.
In the fight against Ebola, he said he planned to use the "same spirit of bringing innovation and technology to bear to solve our most difficult problems."
FedScoop first reported VanRoekel's departure.