FITARA Analysis: Will CIOs Use Their New Powers for Good?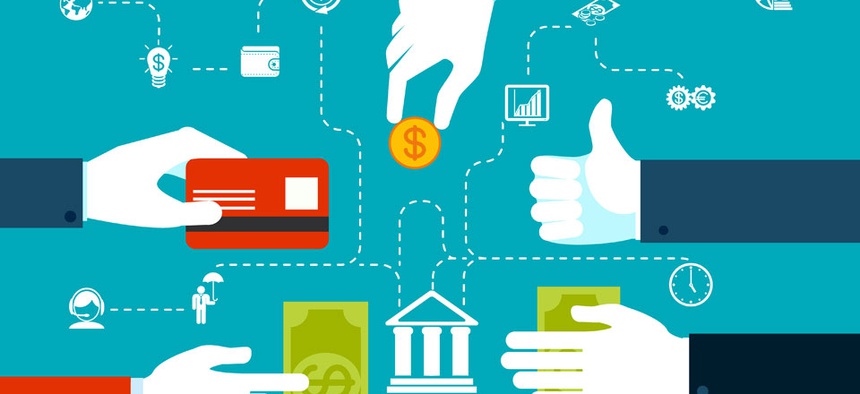 The fate of IT reform now lies almost squarely on the shoulders of agency chief information officers.
This story has been updated. 
The task of reforming IT spending in the federal government now lies almost squarely on the shoulders of agency chief information officers.
On Friday, Congress approved a bill to shake up the way the federal government buys IT. The crown jewel of the legislation: giving CIOs the power of the purse over their agencies' IT investments.
Federal IT experts agree boosting the CIO role is a big deal. All told, the government spends some $80 billion on IT, while just a fleeting few give their CIOs so-called budget authority.
The new legislation definitely empowers agency CIOs, said Kareem El-Alaily, managing director at Censeo Consulting. "The real question to me is: What are they going to do with it? Are department-level CIOs truly prepared to use this power?"
The Senate approved Friday a pared-down version of the Federal IT Acquisition Reform Act, or FITARA, as part of annual defense legislation. The House OK'd the measure last week, and the Obama administration has given every indication the president will sign it into law.
The legislation promises CIOs a "significant role" in programming, budgeting and decision-making related to IT at their agencies. That includes approving the IT portion of the annual budget requests agencies submit to Congress.
It would also bar agencies from signing any contracts for IT or IT services unless the agency CIO has signed off on the deals. The bill similarly bars agencies from reprogramming IT funds without CIO approval.
But even with their expanded authorities, might CIOs still have to fight for a place at the table?
"Like anything else, the devil's in the implementation … Implementation is never as easy as, 'OK, it's now law,'" said Mike Hettinger, a former tech lobbyist and federal IT expert.
The administration has been generally supportive of IT reform but lukewarm toward this legislation. Hettinger said a positive sign from the administration would be guidance from the Office of Management and Budget on what steps agencies should take to implement the law.
"That would show that they're serious about it," Hettinger said. "Or they could do nothing and say to each agency, 'This is the law, now figure it out.' My hope would be that there would be some guidance … which would sort of help steer them along."
Such guidance would be welcomed as some of the particulars in the bill remain a little fuzzy.
For example, it's still unclear how "budget authority" will be defined, meaning each agency could determine how far their CIOs can actually go in tightening those purse strings.
In addition, lawmakers decided to remove a provision from the bill that would have barred multiple CIOs at the bureau or component level. Instead, central CIOs would get to approve the appointment of lower-level officials with the CIO title.
That could remain problematic as most IT spending occurs at the bureau or component level. Large, decentralized agencies with many subcomponent parts -- the departments of Commerce or Agriculture, for example -- may still be mired in a push-and-pull over IT decision-making.
"That dynamic is really the million-dollar question in my mind -- or maybe you can call it the $80 billion question -- because that's what's not clear," El-Alaily said. "I just don't know how meddlesome CIOs really want to be."
FITARA Just the Start of Reforms
FITARA is also host to a number of other provisions. CIOs would be held to account for better managing their IT portfolios, essentially codifying into law the Obama administration's PortfolioStat process for identifying and correcting potentially troubled IT projects. The bill would also formalize the administration's efforts to close and consolidate federal data centers.
The legislation also calls on the General Services Administration to expand strategic sourcing initiatives to include software and would clear the way for governmentwide software license purchases. The Government Accountability Office reported earlier this year most agencies lacked comprehensive inventories of their software licenses and were wasting potentially hundreds of millions of dollars on duplicative agreements.
But some observers fault the compromise version of the bill for leaving more systemic reforms on the cutting room floor.
An initial proposal to have GSA oversee a central clearinghouse for purchasing commodity IT, for example, was scuttled largely because of industry concerns.
Even the CIO authorities are not ironclad across government. Lawmakers decided to largely exempt the Defense Department CIO from the new budget authorities.
"What this truly lacks in my opinion is the 'thou shall' edicts that really change the way you have to do business," El-Alaily said.
There's widespread agreement among federal IT insiders that the version of FITARA set to become law is more akin to a conversation starter than a conclusion.
"This was not a time in which major transformational legislation of that kind was likely to get through anywhere," said Stan Soloway, president and CEO of the Professional Services Council, an industry group.
He said conversations about continuing the reforms in the new Congress remain ongoing. If lawmakers wanted to tackle something bigger, they could go after acquisition reform writ large as well as the hiring and training of the IT workforce, experts said.
"What we don't have enough of is really fundamental, holistic looks at the entire process," Soloway said. "You don't reform a system by telling people that they have to report certain information. If you really want to reform or transform an organization, you have to get down to the nitty gritty of what you're doing."
(Image via Neyro/Shutterstock.com)