TechAmerica, ITI Settle Dispute Over Employee and Member Poaching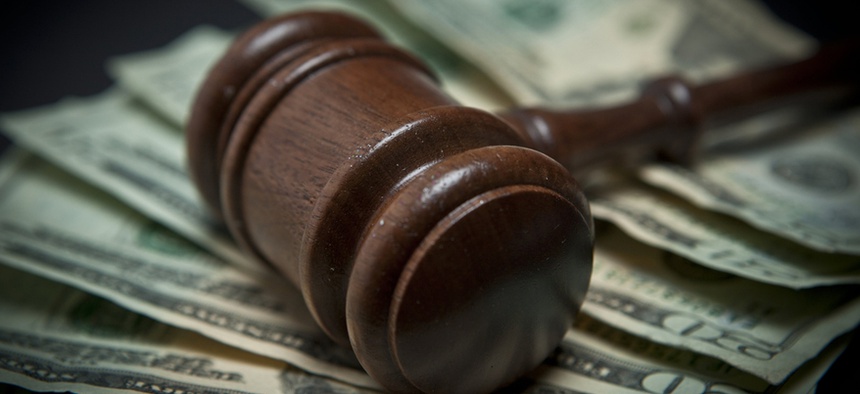 Two of the largest industry groups for government technology vendors have agreed to settle a lawsuit that claims the Information Technology Industry Council poached three of TechAmerica's top executives who took several top members with them.
The associations did not offer details on the settlement, which has not yet been entered into the court docket.
"The parties to the lawsuit have agreed to resolve their dispute pursuant to a confidential settlement agreement and will not offer any comment beyond that," TechAmerica spokeswoman Stephanie Craig told Nextgov.
TechAmerica filed suit in November against ITI and the three former employees, Trey Hodgkins, Pam Walker and Carol Henton, in the Superior Court of Washington. The suit claims the former TechAmerica employees negotiated with ITI prior to abruptly resigning their jobs and agreed to induce more than a dozen TechAmerica member companies to each pay ITI $50,000 in membership fees. Those fees helped cover the cost of hiring the employees and launching a public sector division.
The suit also charges that Henton continued to access proprietary TechAmerica information after she resigned, including pulling membership lists from a company laptop before returning the computer.
TechAmerica sought a minimum of $5 million in damages. A docket entry in February states the case was scheduled for mediation, though it's not clear if mediation took place. 
The IT Industry Council said in a statement on Friday that that the parties have "agreed to the resolution of pending litigation between them and have entered into a confidential agreement to resolve all claims, without any admission of wrongdoing."
TechAmerica CEO Shawn Osborne addressed the settlement in a statement, saying: "TechAmerica's top priority is always the success of our members, and the larger U.S. technology industry, and all actions we take are to serve that goal, including the settlement between ITI and TechAmerica. This resolution is in the best interests of our members."
This story has been updated to clarify the course of the lawsuit.
(Image via Derek Hatfield/Shutterstock.com)