Is It Time for a Secretary of Technology?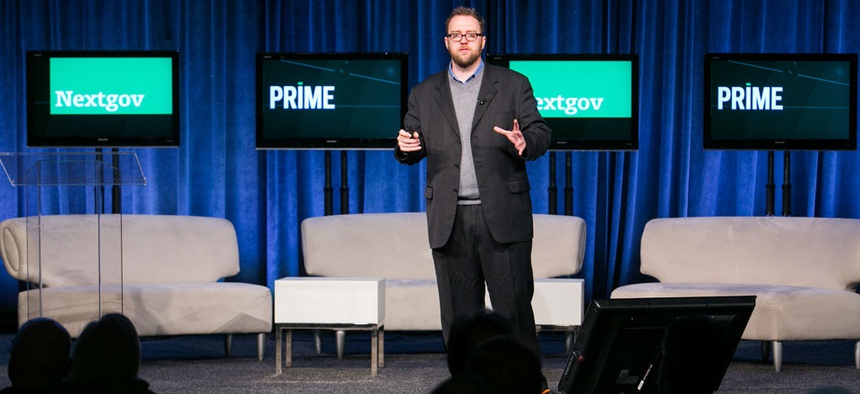 Want to prevent the next HealthCare.gov debacle? Look to the British, says Clay Johnson, a former government innovation fellow and outspoken critic of the troubled online insurance marketplace.
To improve accountability for government information technology projects, Johnson suggested implementing something like the United Kingdom's Government Digital Service, a Cabinet-level agency that oversees technology spending across the British government and reports directly to the Prime Minister.
Johnson was speaking at Nextgov's two-day technology conference Nextgov Prime.
The British model, which builds most of the government's non-commodity IT in-house, probably wouldn't work for a government the size of the U.S., Johnson told Nextgov in a sideline interview.
Instead, Johnson suggested a 50-person office with a Cabinet-level leader that would oversee a simplified procurement process with external contractors. In addition to providing more oversight for government IT projects that would also enforce more accountability, Johnson said, because a single official -- the secretary -- would be responsible for any contracting disaster.
The office should include about 30 software developers, 10 liaisons to other federal agencies and 10 administrators, Johnson said. Running the office would cost about $20 million per year, he said, including higher-than-average federal salaries to attract top talent.
"If we can spend [$20 million] to make sure we never have a $630 million fiasco again, why not do it?" he asked, citing a common figure for the HealthCare.gov contract.
During Johnsons's work as a presidential innovation fellow, he helped build RFP-EZ, a simplified contracting site for small technology projects that, in a trial run, brought in bids about 30 percent lower than the same bids on the standard contracting site FedBizOpps.
Johnson also suggested raising the threshold for a simplified acquisition, which requires much less work on the part of contractors and federal contracting officers, from $125,000 to $500,000.
"That's about enough money for a company with a developer, a designer, a project manager and a CEO to build a federal website for a year and make a healthy profit," he said.