The Key to Solving the Science and Math Talent Shortage? Women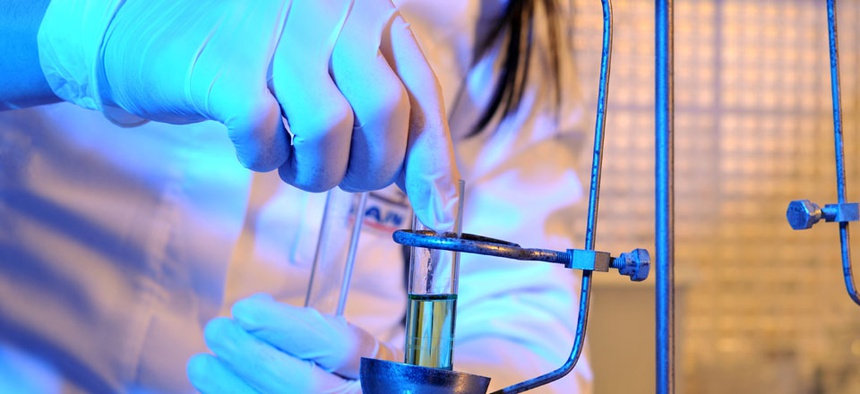 It's long been known that women are underrepresented in science, technology, engineering and math fields. But there are some steps both women and society can take to help mitigate this trend and balance out the future workforce.
A shortage of qualified, skilled workers in STEM fields already exists in the U.S., but key to improving this talent gap will be inspiring and encouraging more women to enter STEM fields, said Karen Purcell, founder, owner and president of an award-winning electrical engineering, design and consulting firm and author of the book Unlocking Your Brilliance: Smart Strategies for Women to Thrive in Science, Technology, Engineering and Math. 
While women currently make up nearly half of the American workforce, only 23 percent of workers in STEM-related jobs are women. The first key to bucking this trend is overcoming the lack of exposure of women to STEM fields starting in middle school and high school, Purcell said. This can come in the form of science camps and math camps as well as encouragement from parents, teachers and guidance counselors about the opportunities and earnings potential in STEM fields.
"I had a high school physics teacher who told me to consider engineering, and once I got to college, I fell in love with it," Purcell said. "There's this bias that exists that teachers unintentionally push boys that direction but not so much girls. I don't think it's intentional; it's just what happens." The Partnership for a New American Economy estimates that there will be a shortfall of 230,000 qualified advanced-degree STEM workers by 2018. Inspiring and recruiting more girls and women into these fields is necessary to meet this demand. "Encouraging girls and women to get into STEM will help the U.S. grow and provide the skilled workers we need," Purcell said.
For girls who do choose STEM fields, entering the male-dominated workforce should not be intimidating, Purcell added. "When [women] get into college or into their careers, they're going to face the reality of the gender imbalance, including being the only girl in a class," she said. "But don't avoid them, join them. Don't let them intimidate you, and be encouraged by your accomplishments."
Women who have positive mentors also are more likely to stay in the careers, Purcell said. Women who hit roadblocks in accomplishing their goals for a STEM career should not give up, either, as it may be a matter of finding a different mentor or even a different job that makes the difference, Purcell said.
Women have made tremendous contributions to STEM-related fields, including bringing new perspectives to the design of vehicle air bags, which were originally designed for larger men, as well as voice recognition systems, which were designed for a man's voice, Purcell said. "It wasn't until women got involved that these devices were able to make a bigger impact," she said. "The opportunities for women to make a difference in technology and engineering are really endless." 
(Image via Levent Konuk/Shutterstock.com)