Obamacare Deadline Glitch May Get Fixed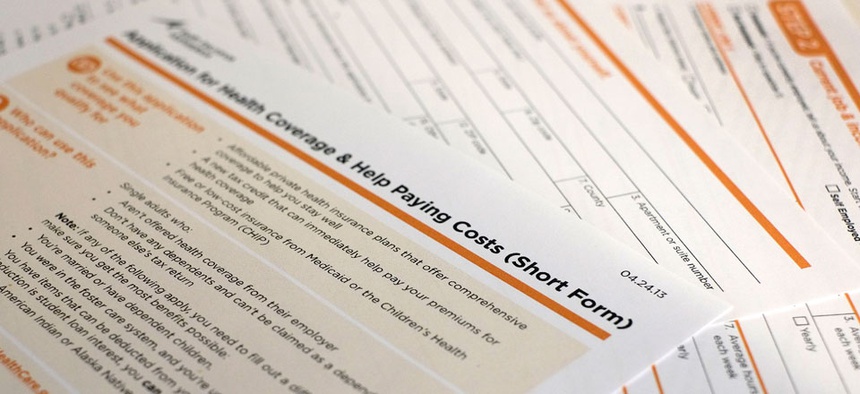 One aspect of the Obamacare rollout that seems most like a bait-and-switch is that although the open-enrollment period is often described as being six months long, users actually only have four and a half months to buy insurance if they wish to avoid paying a fine for being uninsured.
While the Affordable Care Act only assesses penalties on those who fail to secure insurance by March 31 of each year—or who are uninsured for more than three months later in the year—to actually get insurance during the Obamacare open-enrollment period you need sign up by February 15.
As Consumer Reports put it, that's "the last date you can purchase insurance if you want to avoid being fined for not having insurance in 2014 .... to avoid the penalty, you need to have insurance in place by the end of March and not a day later. In order to do that, you'll need to purchase coverage by Feb. 15. If you wait until Feb. 16 or later, coverage won't start until April 1—one day over the three-month grace period."
But in a welcome sign of movement on this front, the Department of Health and Human Services told The Atlantic that it is working to put the open-enrollment deadline and the tax-penalty deadline in sync, so that people who purchase insurance before the March 31 deadline won't have to pay a penalty, even if their policy doesn't take effect immediately.
"There is a disconnect between the open-enrollment and individual-responsibility timeframes in the first year of the Marketplace only," an HHS official said. "The administration is working to align those policies and will issue guidance soon."
"We are exploring options currently," the official said.
A senior administration official told reporters Monday that "The law as written provides a great deal of flexibility to make sure that no one who is trying to get insurance or can't get insurance" will pay a penalty. Another emphasized the many penalty exemptions in the law. White House press secretary Jay Carney emphasized that point repeatedly during Monday's briefing, saying, "The law makes clear that people who do not have access to affordable care due to a state not expanding Medicaid or other factors will not be penalized."
A tax-penalty exemption for people who can prove they signed up and paid for insurance through the exchanges by March 31, even if they're not effectively insured until April 1 or later, would solve the disconnect.