Indian IT Outsourcing Giant Infosys Stung by U.S. Immigration Morass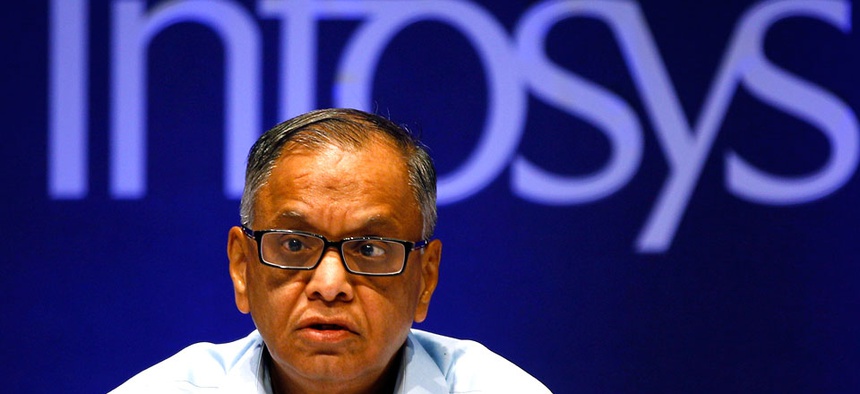 Bangalore-based Infosys posted a scanty 1.2 percent increase in net profit for the three months to Sept. 30, falling short of analysts' already-lowered estimates. The earnings miss was largely due to a 2.19 billion rupee provision for "visa related matters," stemming from a US investigation into whether Infosys broke immigration rules by bringing in full-time workers from India under short-term "business visitor" visas. The H-1B visas that companies like Infosys rely on have become a contentious issue in the US immigration debate. With no sign that Washington will be able to tackle immigration any time soon, Infosys and other IT outsourcing companies have recently been building up their operations in Mexico instead.
Read the full story at Quartz.