A Scientist Used Some Electrodes, a Magnet, and a Swim Cap to Play a Video Game Using His Colleague's Brain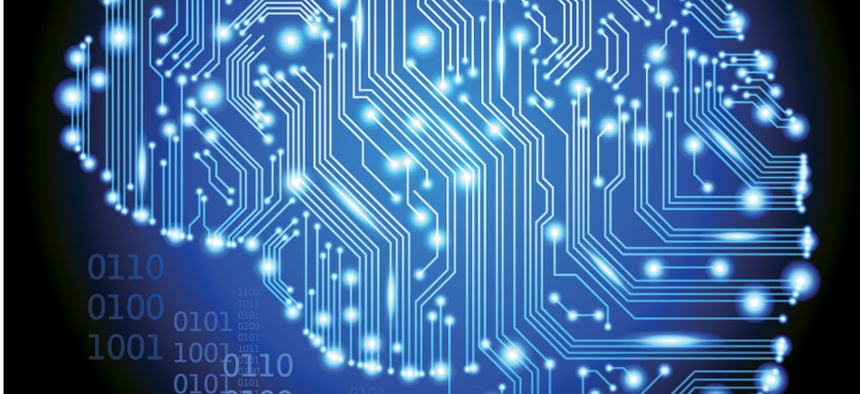 "Yes! Success!"
It wasn't quite "Mr. Watson. Come Here. I need you." but it could prove to be just as revolutionary: Researchers at the University of Washington have completed the first experiment demonstrating human brain-to-brain communication. Fittingly given the sci-fi connotations, they used the technology to play a video game.
UW professor Rajesh Rao, hooked up to a machine that reads electrical activity in the brain, transmitted a neural signal over the Internet to his colleague Andrea Stocco  across campus, who had a powerful magnetic coil aimed at his brain's left motor cortex, which controls movement of the right side of the body. While watching a video game on a screen, Rao imagined moving his right hand, and Stocco's right index finger twitched involuntarily, causing him to tap the space bar on a keyboard.
The experiment combined two well-established pieces of equipment—an electroencephalography machine, which reads brain waves, and a transcranial magnetic stimulation coil, which can trigger them—and used custom computer code to translate Rao's brain signals into a command for Stocco's brain. Both devices are non-invasive, though transcranial stimulation does carry a small risk of seizures.
(Image via VLADGRIN/Shutterstock.com)