VanRoekel will stay on at the White House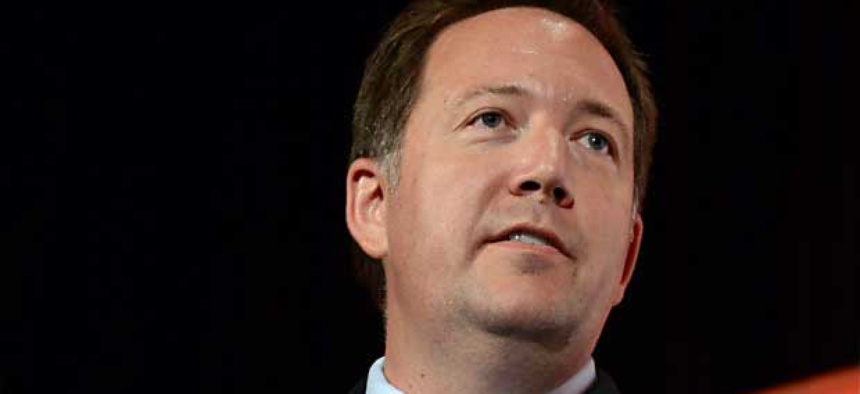 Federal Chief Information Officer Steven VanRoekel confirmed via Twitter Friday that he plans to stay in the White House during President Obama's second term.
VanRoekel was named the nation's second-ever CIO in August 2011 after a long career as an executive at Microsoft and, more briefly, as managing director at the Federal Communications Commission. 
The news that he would remain at the White House came in a humorous tweet to Alcohol Tobacco and Firearms CIO Rick Holgate:
@rickholgate Those who asked if I am staying with the Administration - four words - "2 Legit 2 Quit" - Thx @mchammer for purposeful convo

— Steven VanRoekel (@stevenvDC) November 9, 2012
The tweet was a reference to VanRoekel's recent meeting with MC Hammer during a visit the 1990s rapper made to the White House to discuss social media.
VanRoekel's most significant initiative during his first year in office has been a governmentwide digital strategy. That strategy requires agencies to make as much information as possible available through machine-readable data streams that companies and entrepreneurs can use to build new products and information services. VanRoekel calls this concept "government as a platform."         
He also spent much of his first year stewarding initiatives developed by his predecessor Vivek Kundra, such as rationalizing the government's process for buying major information technology systems, drastically reducing the number of government data centers and transferring as many government systems as possible to nimble computer clouds.
Analysts have told Nextgov they expect government technology during the president's second term to be focused on ensuring major initiatives from the first term deliver on promised savings rather than on launching major new initiatives.