Linden Lab grabs its second life with creativity games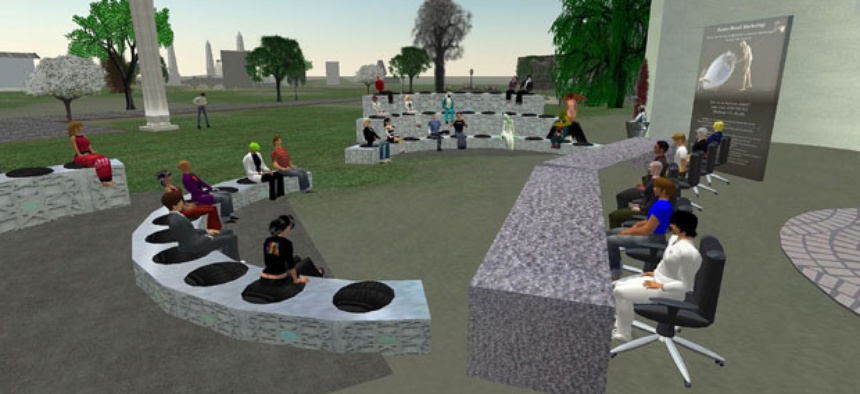 Linden Lab, developer of virtual world Second Life, plans to launch creative gaming apps in an attempt to energize and broaden its user base, VentureBeat reports. As federal interest in Second Life has waned, the initiative, if successful, could renew agencies' enthusiasm for tapping the company for public engagement or crowdsourcing games.
Second Life, which has 1 million monthly active users, generated $75 million in revenues last year, according to the article. Although several agencies, including the Energy Department, the National Institutes of Health and NASA, previously established a presence on Second Life, the platform was later criticized by government game experts for being akin to a "walled garden" because it is nearly impossible to use content generated in Second Life on other platforms.
The San Francisco-based company, in an attempt to broaden its user base, just released Patterns, a digital space where gamers can construct simple and complex structures. Creatorverse, an iPad app coming out soon, allows people to create live animations. Two more apps are in the pipeline, according to Venture Beat.
Chief executive Rod Humble stressed that even with the focus on new projects, the firm is still committed to Second Life and plans to refresh it this year. "We are still investing in 3D virtual worlds," he told VentureBeat.
The initiatives come as the federal government is pushing agencies to use games more creatively to engage the public. Constance Steinkuehler, a senior policy analyst in the White House Office of Science and Technology Policy and a game researcher on an 18-month stint from the University of Wisconsin-Madison, is spearheading the effort.