Study: On Facebook, voting is contagious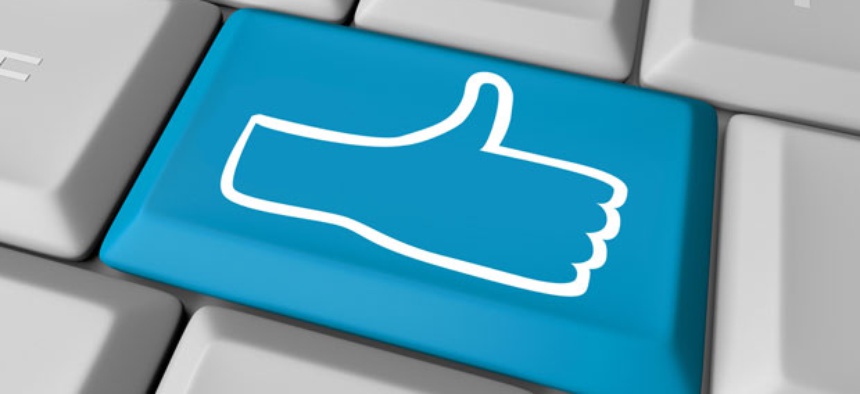 Facebook messages can have a small but discernible effect on voter participation, according to a large-scale study of more than 60 million users conducted during the November 2010 election.
It turns out that Facebook was helping to conduct a massive, controlled experiment on Nov. 2, 2010. The study examined how Facebook users interacted with a message that contained a button marked "I Voted" on Election Day.
Of the 60 million Facebook users in the United States ages 18 and over who logged into the social network that day, 98 percent saw a version of the  "I Voted" banner that included up to six images of Facebook friends who had clicked "I Voted" on their own pages. The control groups of about 600,000 each saw either an "I Voted" message with no images, or no message at all.
The results of the study, published on Wednesday in the journal Nature, show a small bump in turnout among users who were presented with the "I Voted" message that featured images of their friends.
More important, the study observed a contagion effect among close friends that was more pronounced than the direct influence of the "I Voted" message. This was established by comparing turnout among the friends of those who received the message with images of their friends, and those who had received either of the control-group messages. Facebook users who received the message from a close friend were more likely to have voted themselves.  
Although the raw numbers of votes that the study directly connects to the Facebook messages are small, they are certainly enough to sway an election. The "I Voted" message itself is credited with increasing turnout by 60,000 votes, and its indirect effect on friends reportedly generated 280,000 votes.  
The effect of friends was four times more important than that of the message alone, said study leader James Fowler, a social scientist and a professor of medical genetics and political science at the University of California (San Diego). Fowler's work has examined whether spikes in divorce, obesity, and happiness are transmitted among networks of families, friends, and colleagues. He has received a lot of media attention for his work, including mentions by Oprah Winfrey, and he has also generated some backlash among statisticians.
Facebook data scientist and paper coauthor Cameron Marlow said in a statement, "Each campaign cycle brings new technologies that enhance civic engagement, and we're excited that this research suggests that social influence and the power of friends may impact voter turnout." 
The authors of the study were able to match Facebook users on an anonymous basis to voter rolls in several states comprising about 40 percent of the voting population. Where matching was done, the authors report about a 1-in3 success rate.
Fowler said the matches of Facebook users to voter rolls were done anonymously and not shared with the social network, out of privacy concerns. Additionally, Facebook did not underwrite or commission the study, he said.
The takeaway for political organizers, according to Fowler, is that it's critical to look beyond the impact of social-network messages on their recipients to examine the ripple effect through social networks.  
"Campaigns have gotten really smart at doing experiments," Fowler said, but they may not be looking past the results of how interactive and social-network messages perform with their direct recipients. "If you're not looking at networks of friends, you've missed 80 percent of the effect. You need to study get-out-the-vote efforts in the context of networks and look at which messages travel." 
(Image via iQoncept/Shutterstock.com)