Feds work one month less per year than private sector peers, study shows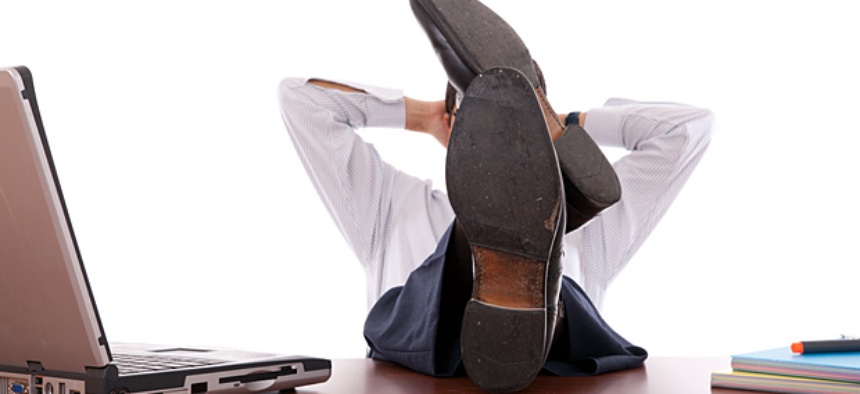 There have been several studies that claim federal employees are paid higher salaries than those in the private sector. Now, a new study by the Heritage Foundation claims that not only are feds overpaid, they work fewer hours – approximately one whole month less per year on average – than their private sector peers.
The study, released Tuesday, found that federal workers work an average of 38.7 hours per week, roughly three hours less than the private sector average of 41.4 hours. That means that in one work year, federal employees work about 153 hours less -- approximately one month less – than their private sector counterparts, Heritage found.
The data is based on the American Time Use Survey by the Bureau of Labor Statistics from 2003 to 2010. Heritage determined the 40-hour workweek by dividing total annual work hours by 40, accounting for factors like vacation and sick leave.
"The 'underworked' government employee should be of concern to taxpayers who expect private sector levels of work in the public sector in exchange for private sector levels of compensation," the report states. "With several recent studies suggesting an overall compensation premium for public employees, reducing aspects of that premium -- such as paid leave -- could be part of a larger strategy to shrink the pay gap and save taxpayer money."
In the age of mobile devices and more flexibility to work outside of the office, it seems many federal workers are putting in more hours than they have in the past. IT workers in particular appear to be solving problems after-hours or on their own time.
Is the Heritage study a fair assessment of your work? How do you think your work hours would compare in a similar private sector IT job?
(Image via Helder Almeida/Shutterstock.com)