Bringing the private sector into federal innovation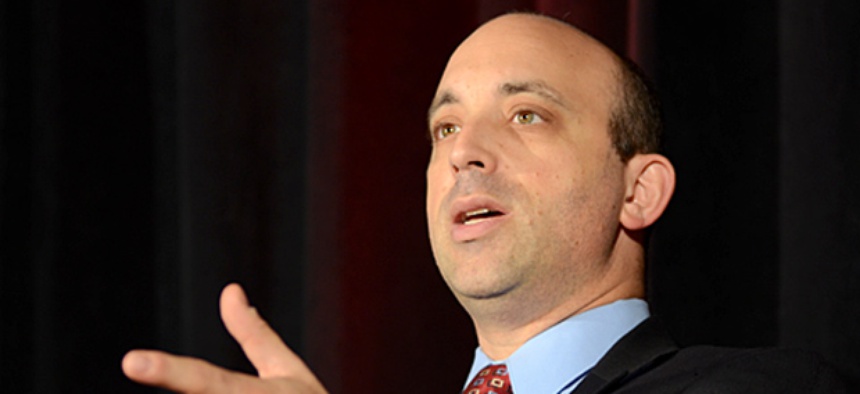 Taking an innovative approach to social programs isn't merely a matter of adopting new ideas, Jonathan Greenblatt said Thursday; it's also about finding new funders.
Greenblatt is director of the White House Social Innovation and Civic Participation Office, which is exploring ways to drive more financial support to social programs through private sector investment.
One possibility the office is investigating is pay-for-success bonds, an investment the private sector can make in a government social program that pays off if the program succeeds in reducing costs long term.
That kind of investment works only if the government has metrics and research that pass private sector muster and prove the investment is likely to pay off, Greenblatt said. He was speaking at Government Executive Media Group's Excellence in Government conference. Nextgov is a division of Government Executive.
The president's fiscal 2012 federal budget allocated up to $100 million for pay for success initiatives in the Justice and Labor departments and other agencies. The White House also is monitoring pay for success programs at the state and local levels, Greenblatt said.
Among the most prominent so far is a New York City initiative to reduce recidivism among first-time criminals. The city convinced Goldman Sachs to invest nearly $10 million to fund the program with an agreement the finance giant will get more than 20 percent in return if the program proves successful. That payback will be funded by savings the city accrues from not incarcerating repeat offenders, Greenblatt said.
"Let's admit what we can't do here, which is to top-down create new programs that solve our most pressing problems," he said. "Instead, let's try to cultivate the conditions so that bottom-up innovation can happen all over the country . . . When you think that way, it changes the paradigm from block grants or doling out money on the basis of census tracts and you start thinking in a more almost venture capital-type way of targeting investments where you see success."