Marissa Mayer picks iPhones over Androids for Yahoo employees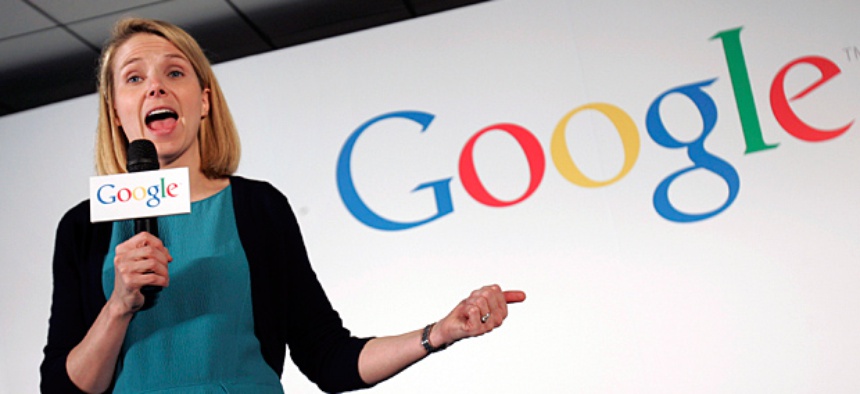 Newly appointed Yahoo CEO Marissa Mayer is giving her entire staff new iPhones, which has to burn her former Google colleagues a little. She could have picked an Android device for the ten thousand-plus people who work at the company. But she didn't, instead suggesting spending a couple million on the Apple product, according to Business Insider's Nicholas Carlson. Mayer herself had an iPhone when she worked at Google, notes Carlson, so maybe it's not that surprising. By forgoing Android devices, though, Mayer is showing that her loyalties are no longer with Google.
It's worth noting that Google isn't totally anti-Apple, in the same way that Microsoft is. Microsoft doesn't let employees use things that don't run Windows, banning Macs and iPads, according to an internal memo. At Google, employees have been spotted using Mac computers, over Chromebooks. But the iPhone versus Android battle is an especially important one, with former Google CEO Eric Schmidt once riling a lot of fan boys after saying his company's creation was "ahead" of the iPhone. Mayer doesn't work at Google anymore, so she's released from any allegiance she once had to Google's products. We may never know why she chose to give her new employees an Apple phone: Is it because she just likes the iPhone better? Or is the big purchase order her way of giving a one finger wave goodbye to Google?