Air Force lets 12 small businesses in on network hardware deal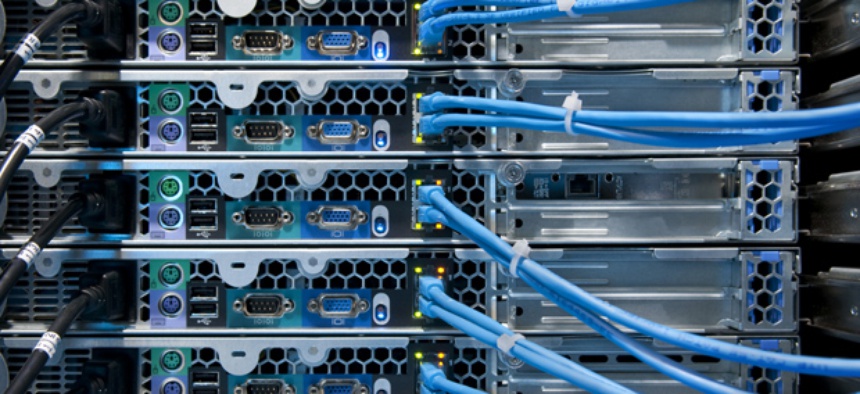 The Air Force late last week announced that it had awarded 12 small businesses the chance to compete for $960 million in task orders under a computer network hardware contract. The service also is accepting new bids this week from companies that this spring protested the results of the $6.9 billion portion of the contract that was open to firms of all sizes.

The Air Force Network-Centric Solutions-2 contract will provide the service with hardware building blocks for its wired and wireless networks during the next decade, including switches, hubs, gateways, routers, firewalls, servers, tape drives, satellite terminals, microwave and Wi-Fi hardware, and land mobile radios.
The contract also will cover biometric systems for identity management, such as Common Access Card readers, and fingerprint, iris and facial recognition technology.
Small businesses that won spots to compete for task orders on the indefinite delivery-indefinite quantity NETCENTS-2 contract are: ActioNet Inc., Array Information Technology Inc., Datum Software Inc., Digital Management Inc., Diligent Consulting Inc., Diversified Technical Services Inc., DSD Laboratories Inc., Excellus Solutions LLC, Exeter Government Services LLC, IndraSoft, Segue Technologies and SI Systems Technologies.
The Air Force on April 17 awarded the full and open NETCENTS-2 hardware contract to Ace Technology Partners LLC, Blue Tech Inc., FedStore Corp., General Dynamics Information Technology, Global Technology Resources Inc., GTSI Corp., Iron Bow Technologies LLC, M2 Technology Inc. and Red River Computer Co.
In late April and early May, 18 companies filed protests against those awards with the Government Accountability Office.
Francine Nix, NETCENTS-2 contracting officer at Maxwell Air Force Base-Gunter Annex in Montgomery, Ala., on May 31 sent a memo to all bidders in the full and open competition, saying that after vendor debriefings, "it became apparent that offerors may have inconsistently interpreted the requirements of the [request for proposals] as it related to completing contractual documentation and -- in some aspects -- the technical and price requirements."
Nix said to "ensure fairness to all offerors" the Air Force would allow all bidders in the competitive range to submit revised proposals. On June 21, she sent another memo to vendors stating the Air Force expected to ask for final proposal revisions Monday, with bids due Wednesday.